July 4, 2018
Watford City offers a new start for many families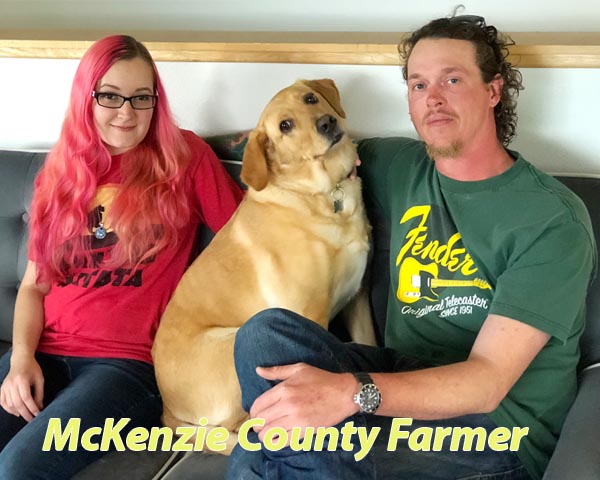 By Betsy Ryan
Farmer Staff Writer
Lisa Hanhart and Kenneth Lively have been together for more than eight years. The pair consider each other and their three pets a family. In North Dakota for a year, they consider Watford City their home.
Both from small towns in Texas, the two met each other when they moved in with the same friend in College Station, Texas and became roommates. Lisa and Kenneth became fast friends.
For several years, they struggled in College Station, working many hours a day to make ends meet.
Kenneth worked maintenance and was always on-call, getting called out at all hours of the day and night. Lisa worked in food service and felt like she could never progress to the life she envisioned for herself.
"We struggled because we hardly saw each other because of work and we weren't making very much money," said Lisa. "We knew we needed a change."
Kenneth's brother Clinton had lived in North Dakota for quite a while with his wife and five children. For years, he kept badgering Kenneth again and again to move to North Dakota.
For the full story, subscribe to the McKenzie County Farmer
---