September 21, 2021
Watford to host NDRA Finals this weekend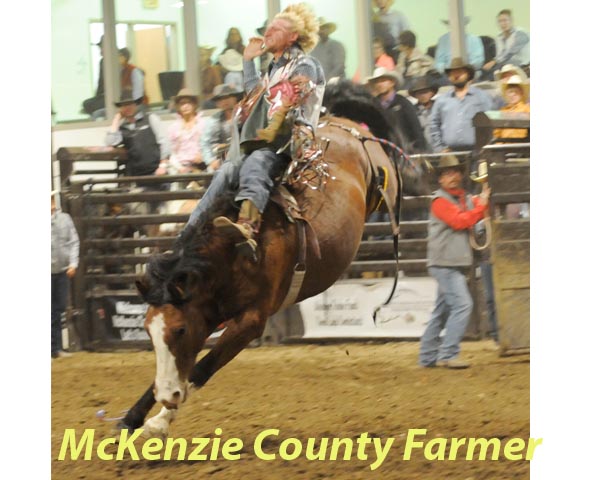 By Ashleigh Plemper
Farmer Staff Writer
"There's a lot that you have to think about in eight seconds. And those seconds normally go by very fast," laughs Cale Bandelin, a bareback rider of Watford City who's competing in this year's NDRA Finals at the McKenzie County Fairgrounds on Sept. 24 and 25.
Next to nothing compares to being at a rodeo. The rugged smells and rowdy crowd, it's electric. As the announcer's voice cascades across the arena, the anticipation of the crowd soars with adrenaline for the first contestant to make their mark.
While it's easy to depict an onlooker's perspective, what happens for the insider, the NDRA Finals' contestant?
"As soon as that gate opens, I don't hear anything," says Bandelin.
For the full story, subscribe to the McKenzie County Farmer
---