September 21, 2021
W.C.H.S. students lend a helping hand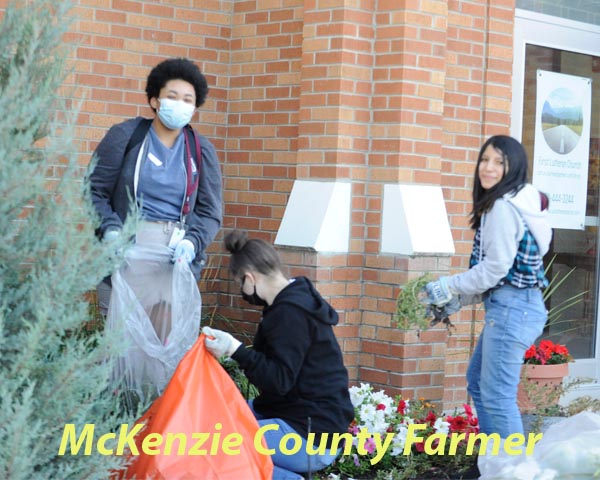 By Ashleigh Plemper
Farmer Staff Writer
Last week, students of Watford City High School (W.C.H.S.) took the opportunity to be of service in different areas of McKenzie County by participating in a community clean-up project at 32 different locations.
"It's always nice not to be in the school for the umpteenth time," said Juliana Adams, a Watford City High School student and community clean-up volunteer, as she held a trash bag open for a classmate.
"Where we're confined to our desks," she jokingly added.
As student volunteers from W.C.H.S. seemed to be delighted for a change of pace from the usual routine of their school work, those on the receiving end of the community clean-up were equally as delighted for some extra help.
"We heard about this program from one of our church members," says Glen Beard, First Lutheran Church member.
Friday morning, a handful of students could be found scattered throughout the premises of First Lutheran Church, tending to different projects, mainly outside.
For the full story, subscribe to the McKenzie County Farmer
---