September 26, 2018
W.C.H.S. cheerleading team makes a big leap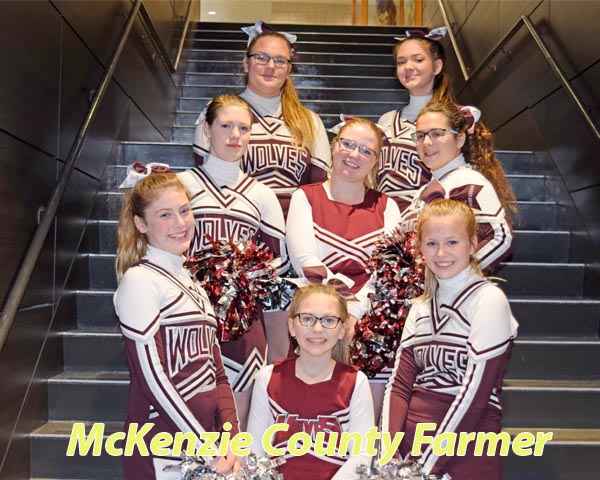 By Betsy Ryan
Farmer Staff Writer
As Watford City High School moved into their first year as a Class A school, the Wolves cheerleading team took a big step in their program. Last week the team received accreditation from the National Cheerleaders Association (NCA).
"I am so proud of the girls on the team," said head coach Patrice Bumstead. "They worked so hard and, now that they are recognized by the NCA, they have momentum to make some big leaps this year."
When Bumstead talks about the team making leaps, she means it literally.
In order to receive their accreditation from the NCA, the Wolves had to attend a camp directed by an NCA staff member.
For the full story, subscribe to the McKenzie County Farmer
---