September 5, 2018
Weather Service to study radar improvements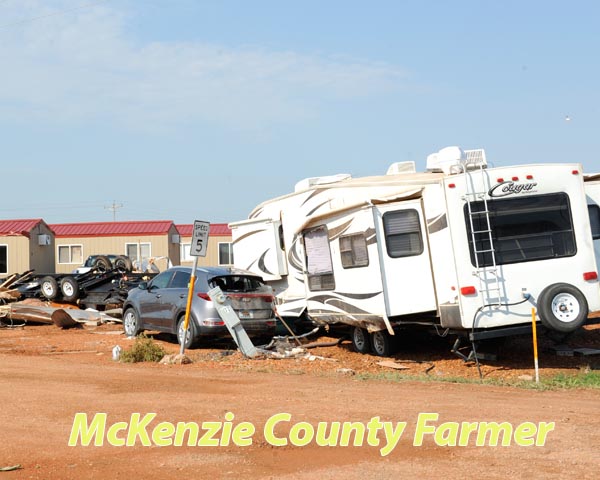 By Neal A. Shipman
Farmer Editor
Long before an EF2 tornado touched down at the Prairie View RV Park south of Watford City, Karolin Jappe, McKenzie County Emergency Service manager, knew that the existing National Weather Service's Doppler radar site in Minot wasn't providing adequate severe storm warning coverage for Watford City and western North Dakota.
That particular tornado, which resulted in the death of an infant and injured 25 others while destroying and damaging hundreds of campers, only intensified her efforts to improve the radar coverage in western North Dakota.
Last week, thanks to the efforts of U.S. Senator John Hoeven (R), the National Oceanic and Atmospheric Administration (NOAA) has committed to studying whether the Minot radar system can be adjusted to improve coverage in western North Dakota. That commitment followed an August meeting that Hoeven held in Watford City with first responders and local leaders, as well as John Sokich, NOAA Director of Congressional Affairs, and Jeffrey Savadell, NOAA meteorologist in charge in Bismarck.
For the full story, subscribe to the McKenzie County Farmer
---