November 23, 2021
Bruce Lindemann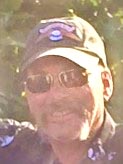 Bruce William Lindemann, age 65, of Sioux Falls, S.D., passed away the afternoon of Nov. 5, 2021, at Fairview Southdale Hospital in Edina, Minn., surrounded by his family. He was born on Sept. 24, 1956, to Robert and Marlys (Groenewold) Lindemann of Rushmore, Minn. Bruce was baptized and confirmed in the Christian faith at Emmanuel Presbyterian Church south of Rushmore.
Bruce proudly and honorably served in the U.S. Army from 1974-1976, following his graduation from Worthington High School. He was stationed in Germany for much of that time and enjoyed traveling in Europe. Following his service, he farmed for a period of time south of Rushmore and then began trucking. He was self-employed his entire life in farming, construction, housing, and trucking. In 2010, he formed H2O Express with his brother, Brian, and was employed there at the time of his passing. H2O Express is located in Watford City, N.D., and provides transportation and nitrogen pumping services to companies in the Bakken Oil Basin. Many times, he would say there are no better people anywhere than those he met in Watford City and the oilfields. Apart from the long days and rigors of trucking, Bruce was an avid reader, enjoyed fishing, and attended the Sturgis rally for decades. He will be greatly missed by all who loved him dearly.
Bruce is survived by son, Ty, of Sioux Falls, S.D.; four siblings, Brian, Merlin (Susan) Lindemann of Nicholasville, Ky., their children, Stephen (Amanda) Lindemann of Nashville, Tenn., and David (Jenn) Lindemann of Wilmore, Ky., Sherry Lindemann of Watford City and her children, daughter Megan (Charles) Gregerson of Sioux Falls, S.D., and son, Christian (Chris) Holler of Hoffman, Minn., and Craig (Elizabeth) Lindemann of LaGrange, Ga., and their children, Joshua (Heather) Lindemann and daughter, Bella of Prattville, Ala., Ashley (CJ) Fogle and daughters, Emma and Sawyer of Prattville, Ala.; cherished friends, Larry and Kristi Moe of Watford City, N.D., Chris and Shelley Hoffman of Sioux Falls, S.D., and numerous others in the Bakken oilfields in North Dakota.
He is preceded in death by his parents; and his sister, Rochelle (Chelle).
Because of our faith, we rejoice in the promise of eternal life and know he was met by our Heavenly Father and reunited with his parents and Rochelle, and many family members who together have placed their trust in Jesus Christ and have gone before him. One day we will all be together again.
A period for celebration of his life is planned for the spring.
---