September 20, 2022
Chester Lee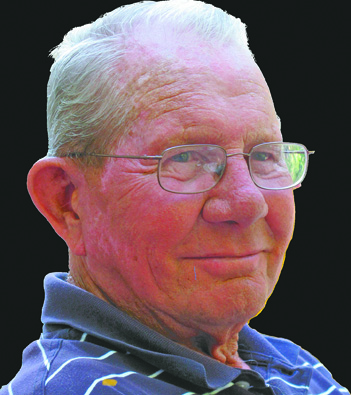 Chester Lee, 93, of Watford City, N.D., passed away on Sept. 16, 2022, having lived in McKenzie County for over six decades.
Chester was born Feb. 23, 1929, to Bertha and John Lee of Norma, N.D., with 12 siblings on a small farm outside of town. Chester stayed on at the homestead to help his family with the many chores required to run a farm. After a few years on the farm, he was drafted to the Army as a mechanic and completed two years of service near Seattle, Wash.
Chester then worked as a roustabout for Oilfield Services near Tioga when he met Shirley (Staehnke) Lee at a diner. Walter and Edna Staenke along with Shirley had traveled to Tioga from their home in Havana, N.D., for the summer. While Walter sought work in the oilfield, Edna cooked, and Shirley waited tables. Some say it was grandma's cooking that brought them together. Shirley and Chester wed in 1956, going on to have three children, Michael, Scott, and Mark. They began life together in Keene, later moving to Johnson Corners and North Camp before finally settling into their current residence in Watford City in 1970. Chester worked at Amerada Hess for more than 22 years and after leaving the oilfield, he gave retirement a try, but it was not to his liking. He began working at the McKenzie County Hospital and after several years, retired full-time.
A lifelong sportsman, Chester became somewhat of a local fishing legend in retirement, spending innumerable hours on Lake Sakakawea stalking his favorite meal, walleye. Ever the conversationalist, Chester loved to visit and learn from others. He was always curious and enjoyed nothing more than reading newspapers while drinking a cup of coffee or sitting on his deck catching up with friends and neighbors. In fact, you would seldom find him without coffee in his hand. With all his boys living in Colorado, visiting his family, and spoiling his grandchildren was a priority, often staying in Colorado during the winter months. However, when February came around, a lutefisk dinner at the church in Williston beckoned him home.
Chester is survived by his wife of 66 years, Shirley; his sister, Sandra; his three children; and his six grandchildren; and five great-grandchildren.
Chester's visitation will be 1 hour prior to the funeral service, from 10 to 11 a.m. Wednesday, Sept. 21, 2022, at the First Lutheran Church of Watford City.
Funeral services will be Wednesday, Sept. 21, 2022, at 11 a.m. at First Lutheran Church of Watford City. Pastor Paul Balaban will be officiating.
Arrangements are under the direction of Fulkerson Stevenson Funeral Home of Watford City.
---