June 7, 2022
Christina Kimble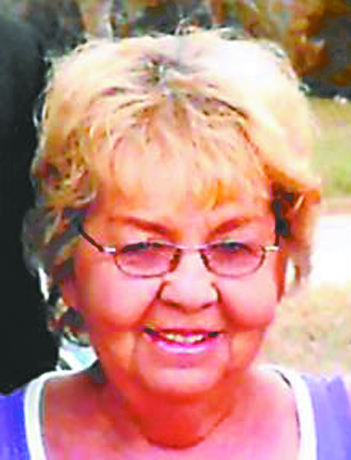 Christina M. Kimble, 83, of Watford City, N.D., passed away Friday, May 27, 2022, peacefully in her sleep.
Christina was born on Aug. 26, 1938, in Czechoslovakia to Herman Wild and Emilie Benesch. Christina grew up during World War II, surviving a concentration camp. Her childhood years were filled with horror.
In October 1964, she married Harry Ellsworth Kimble in Hanau Am Main, Germany. Harry was a U.S. soldier stationed in Germany. Upon returning to the states, she attended English school, worked in the base café and worked for the base administration office.
They raised their children, Robert William, Christina Maria, Jeremiah Keith and Brian Shane in Colorado, where Christina was a restaurant owner.
In later years, Christina moved to Watford City. Her passion was gardening, specifically her tomato plants and knitting. She had to knit a blanket for anyone dear to her that was expecting a baby. She would like to be remembered as the "Tomato Lady!" She enjoyed sharing her canned prize tomatoes.
Christina is survived by her children; four grandchildren; and one great-grandchild.
Christina is preceded in death by her parents; her sister, Erika; and her husband, Harry.
Funeral services for Christina were held at 2 p.m., Monday, June 6, 2022, at the Glory of the Lord Family Ministries, Watford City, N.D. Pastor Barbara Becker officiated. Interment was held at 2 p.m., Tuesday, June 7, 2022, in the Veterans Cemetery, Mandan, N.D., under the care of the Fulkerson-Stevenson Funeral Home of Watford City, N.D. Visitation was held from 10 a.m. to Noon, on Monday, June 6, 2022, at the Fulkerson-Stevenson Funeral Home in Watford City and one hour before services at the church.
Remembrances, condolences, and pictures may be shared with the family at www.fulkersons.com.
---