July 13, 2021
Daryl Vance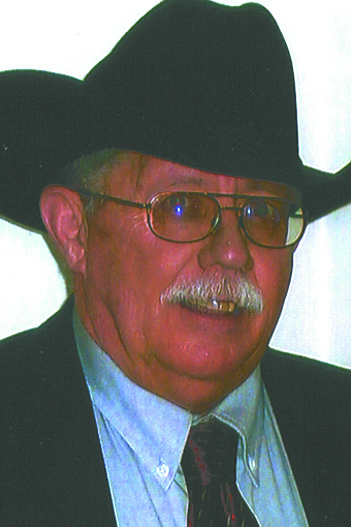 Daryl Allen Vance, 73, passed away peacefully and was called home to the Lord on Wednesday, July 7, 2021, in Spearfish, S.D.
Daryl was born June 24, 1948, (twin brother of Dale), the son of the late Dennis and Neoma (Moen) Vance in Williston, N.D. He attended grade school at Wheelock, N.D. and graduated high school in Ray, N.D. Daryl then attended Dickinson State University obtaining a bachelor's degree in education and art. While attending college in Dickinson he met his wife Esther (Heck). Esther and Daryl were married on Jan. 28, 1972, and moved to Williston, N.D. Daryl began working as a special deputy at the Williams County Sheriff's Department until being hired by the Watford City Police Department later that same year. Daryl and Esther relocated to Watford City and Daryl began a long career with the Watford City Police Department. He retired as Chief of Police in 2010. Daryl and Esther then owned and operated a hotel in Watford City until eventually selling it in 2015 and fully retiring in Spearfish, S.D.
Daryl had numerous hobbies, interests, and other involvements. He was a member of the N.D. Peace Officers Association, N.D. Chiefs Association and served on a variety of boards including the Watford City School Board. He was a Hunters Safety Instructor for many years, a firearms instructor, and gun smith. He enjoyed watching sporting events for his grandchildren, hunting, fishing, shooting, carpentry, making fishing tackle, leather work, and knife making. Even as his health deteriorated, he would keep himself busy and if there was a way to make it to a family event, he would be there.
Daryl and Esther have four children, Will Vance of Mandan, N.D., Jon Vance of Casper, Wyo., Kathy Vance of Spearfish, S.D. and Stacy (Albert) Anderson of Fargo, N.D. They have eight grandchildren, Blake and Devyn Vance; Camrynn, Addyson, and Ainslee Vance; and Gracie, Kaia and Vance Anderson.
Daryl is survived by his wife; children; grandchildren; sister, Bonnie Barkie (Kalil); brothers, LaVerne (Julianna), Jerald (Debbie), and Maryl (Donna); as well as numerous cousins, nieces, and nephews. He was preceded in his death by his twin brother, Dale; his parents, Dennis and Neoma Vance; and brother, Jerome Vance.
In approximately 40 years of law enforcement, and public service Daryl also had many people from the community and law enforcement that he loved as family.
The Memorial Service for Daryl Vance, 73, of Spearfish, S.D., is at 11 a.m., Friday, July 16, 2021, at the Assembly of God Church in Watford City, N.D., with Pastor Sheldon McGorman officiating. Visitation will begin at 10 a.m. - 6 p.m. on Thursday, July 15, 2021, with a time of prayer and sharing will begin at 6 p.m. Inurnment will be at Schafer Cemetery in Watford City, N.D., under the care of the Fulkerson-Stevenson Funeral Home of Watford City, N.D. Remembrances, condolences and pictures may be shared with the family at www.fulkersons.com.
---