July 7, 2020
David Wold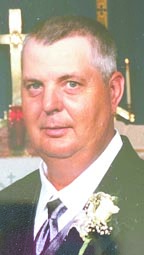 On June 30, 2020, David A. Wold passed peacefully in his home after a brief battle with pancreatic cancer.
David was born July 2, 1953, the fourth child of John "Raymond" and Luella S. (Grimestead) Wold. He was baby brother to Richard "Dick," Ardyce, and Raella "Sis."
He was raised on the family homestead north of Watford City, N.D. He attended a one-room school, taught by his mother until heading to town for high school. David enjoyed his youth alongside the rest of the "Banks" kids, many of whom remained his friends his entire life. He graduated from Watford City High School in 1971.
After high school, David drove school bus, and began work on his family's farm and ranch. One night while out with some of the "Banks" kids he met the woman that would become the love of his life.
Tanja Shish had moved to North Dakota in search of the western way of life she dreamed of as a child in Minnesota. David and Tanja were married on Feb. 12, 1977, at First Lutheran Church of Watford City. To this union two children were born, Maria Rae in July of 1978 and Daniel Cole in March of 1981, who would both later be baptized, confirmed, and his daughter would marry at First Lutheran Church. They truly loved each other through and for better and for worse.
David battled alcoholism throughout much of his adult life. His family is forever grateful for his continued sobriety for the last several years of his life.
David's passion was his family legacy of farming and ranching. This is where he truly was his happiest. He also spent many years driving trucks in the oil fields and working any job that supported his family and his ranch. David and Tanja retired to Northfield, Minn., in 2010.
David was preceded in death by his parents; mother and father-in-law; and two siblings, Richard "Dick" Wold and Raella "Sis" Wold.
David is survived by his wife of 43 years, Tanja of Northfield; daughter, Maria (Pete) Nenow and her children, Hannah and Nicholas, of Michigan, N.D.; son, Daniel (Amy) Wold and his children, Nadia, Oliviah, Blake and Gabrielle; and several great-grandchildren, all of Northfield; sister, Ardyce (Ken) Gathman of Watford City; sister-in-law, Ingrid (Pete) Anthan and her children, George and Elena, of West Des Moines, Iowa; lifelong best friend, Duane Wold of Watford City; and several nieces, nephews, and cousins.
Per David's wishes a private burial will be held at the Garden Valley Cemetery, rural Watford City, where he will be laid to rest by his parents and siblings.
In lieu of flowers, memorials are preferred to the Garden Valley Cemetery Fund.
---