August 8, 2023
Dennis Hanna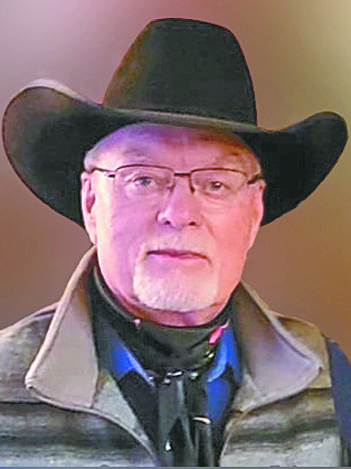 Dennis L. Hanna, 71, longtime Berthold area rancher, died Monday, Aug. 1, 2023, in a Minot hospital.
Dennis was born Sept. 20, 1951, in Williston, N.D., to Lee and Marjorie (Tollefson) Hanna. He was educated in a country school setting as a child and graduated from Watford City High School in 1969. He attended college at Dickinson State, where he was active with the DSU Rodeo Club.
Dennis was united in marriage to Gayle Meyer on Sept. 29, 1973, in Watford City, N.D. They lived briefly in Minot while he worked as an insurance agent for American Family Insurance. In 1974, they settled on the family farm located southwest of Berthold. Together they built a beautiful life rooted in faith, family, farming, ranching, and rodeo.
Dennis enjoyed fishing, time on the golf course, and traveling with family and friends. His younger years were spent rodeoing throughout the Dakotas where he competed in the rough stock events, he fought a bull or two, and later he continued to rodeo keeping riders safe as a pick-up man. He was well recognized, chosen multiple times by the cowboys for the NDRA finals, and obtained the title of Pick-up Man of the Year alongside Lynn Meyer. His love of rodeo continued throughout his life. After hanging up his pick-up man chaps, Dennis enjoyed competing with friends in various team ropings and ranch rodeos, adding to a collection of trophy buckles and saddles. In 1992, Dennis and Gayle purchased the Windbreak Bar and operated it for 19 years. Together they created a welcoming gathering place for all, adding many new friendships and memories-often closing with the singing of "Happy Trails."
Dennis served his community as a member of many leadership boards that served the township, school, co-ops, and the North Dakota Rodeo Association over the years. He was an active member of St. Ann's Catholic Church, where he often shared his musical talents. He was also a long time member of the Blaisdell Rodeo Club. The farm was awarded the Ward County Soil Conservation Award recognizing Dennis and his family's work and dedication to the farming industry and the land.
Dennis will always be remembered for his love of family, lending a helping hand to anyone, and cheering on his boys and grandchildren in all their endeavors.
Dennis is survived by his loving wife of nearly 50 years, Gayle, Berthold; children, Ryan (Susan) Hanna, Berthold, Brady (Jessica) Hanna, Alexander, N.D., Dane (Erika) Hanna Atoka, Okla., Rodney (Missy Peach) Houle, Minot, N.D., and Patrick (Keilah) Flaherty, Westhope, N.D., and Karleen Houle, Minot, N.D.; 11 grandchildren, Hayes and Maysa Hanna, Lohgan, Rylee, and Harper Hanna, Harlow Hanna, Brooke and Hannah Houle, McKenna, Kutter and Mardie Flaherty; brother, Kelly (Rondee) Hanna; father-in-law, Darrel Meyer; brothers-in-law, Dean (Shirley) Meyer, Lynn (Guynell) Meyer, Gary (Toni) Meyer; Uncle, Carroll Tollefson; and numerous nieces, nephews, and cousins.
Dennis was preceded in death by his parents, Lee and Marjorie Hanna; and mother-in-law, Jerry (Birdsall) Meyer.
Visitation was held Sunday, Aug. 6, 2023, from 5 p.m. until 7 p.m. at St. Ann's Catholic Church, Berthold.
Vigil Prayer Service and Rosary was held at 7 p.m. Sunday, Aug. 6, 2023, at St. Ann's Catholic Church, Berthold.
Mass of Christian Burial was held at 11 a.m. Monday, Aug. 7, 2023, at the Berthold School Auditorium, 401 4th Ave. NE, Berthold, N.D., 58718. To view a livestream of the service or share memories and condolences access his obituary page at www.thomasfamilyfuneralhome.com
Thomas Family Funeral Home of Minot is trusted with arrangements.
---