March 23, 2021
Donald Hoffmann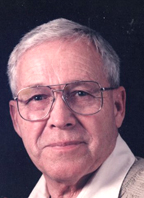 Donald H Hoffmann, 90, Dickinson, N.D., formerly of Watford City, N.D., passed away on March 14, 2021, at CHI Hospital in Dickinson. Don was born June 10, 1930, in Watford City, the seventh of 10 children born to Louis and Luella Cora (La Plant) Hoffmann. Don was raised on the Hoffmann farm east of Watford City and attended local country school through the eighth grade. Don then worked on the family farm while also working for neighboring ranches.
Don met his wife Betty Adams in early 1950 and they were married that same year on Dec. 8. They continued to reside in Watford City while raising four children, Wanda, Blaine, Jerald and Bruce. After working on the farm and working at S & S Motors, Don then worked most of his career as a diesel mechanic for OK Implement and Roughrider John Deere, both in Watford City. After Betty passed away in 2015, Don moved to Dickinson, N.D., to be closer to family.
Don was very active and proud of the community in which he lived. He was a member of the Watford City Fire Department from 1958 to 1971 and served as fire chief for four of those years. Don also served on the McKenzie County Fair Board, the city council from 1969 until 1981 and then as mayor of Watford City from 1981 until 1994, at which point he retired from city government.
In his spare time Don enjoyed hunting, fishing, golfing, spending time with family and friends, but he most enjoyed spoiling his grandchildren and great-grandchildren!
Don is survived by one daughter, Wanda (Stan) Siroshton, Blackhawk, S.D.; three sons, Blaine (Marianne) Hoffmann, Gladstone, N.D., Jerald (Marie) Hoffmann, Highwood, Mont., and Bruce (Jo Anna) Hoffmann, Dickinson, N.D.; sisters-in-law; Lillian Hoffmann, Bismarck N.D., Velma Hoffmann, Orem, Utah, Lou Adams, Corvallis, Mont., Randi Adams, Longmont, Colo., Lois (Lyle) Frankl, Dickinson, N.D., Carol (Skip) Goddard, Paulden, Ariz., and brother-in-law Doug (Rose) Adams of Garden Valley, Idaho.
Don was blessed with 8 grandchildren, 16 great-grandchildren, 6 great-great-grandchildren, along with numerous nieces and nephews.
Don was preceded in death by his parents, his wife Betty, 5 brothers, Victor, Raymond, Leonard, LeRoy and Ray and 4 sisters, Luella, Viola, Eveline and Beulah.
Memorial services for Don were held on Tuesday, March. 23, 2021, at the Epiphany Catholic Church in Watford City with Father Brian Gross officiating. Interment of cremains will take place in Schafer Cemetery, Watford City, N.D., under the direction of Fulkerson Funeral Home of Watford City, N.D. Remembrances, condolences and pictures may be shared with the family at www.fulkersons.com.
In lieu of flowers please donate to the Watford City Fire Department, 201 5th St. NW, Watford City, N.D. 58854.
---