July 25, 2023
Edsel Schilling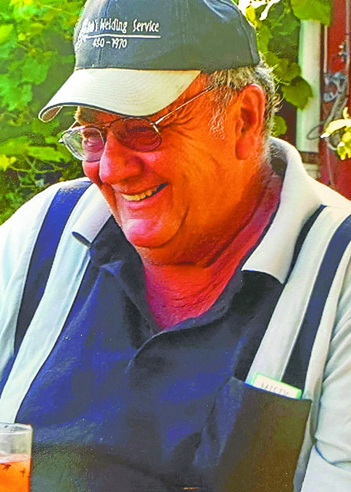 Edsel "Ed" Schilling, 80, passed away on Saturday, July 15, 2023, at Trinity Medical Center in Minot, N.D., with family by his side.
Edsel Robert Schilling was born March 24, 1943, in Sidney, Mont., to Robert "Bob" and Corinne (Simard) Schilling. He married Beverly Johnson on June 1, 1962. Ed attended Northern Montana College in Havre, Mont., where he obtained his degree in teaching. After graduation, they moved to Scobey, Mont., where he taught Vo-Ag. They moved to Sidney, Mont., in 1974 where they made their home.
Ed worked construction with Johnson Lumber and then he started in the oil patch servicing saltwater disposals. Ed and Bev purchased their farm across the river where they raised their three children, Machelle, Laurie, and Robert.
Ed and Bev enjoyed many years with family and friends over at the lake house at Tobacco Gardens and their retirement home in Yuma, Ariz. Ed was a devoted husband, taking care of his wife for many years after her stroke. He enjoyed fishing, hunting, farming, and ranching and his time in the oil patch.
Ed's health eventually deteriorated. He moved to Minot Health and Rehab where he spent his last years. He enjoyed his stay there. He made many friends and was voted in as Resident President and took his responsibility very seriously.
Ed is survived by his daughters ,Machelle Sivertson of Watford City, N.D., and Laurie (Dirk) Schlothauer of Fairview, N.D.; son, Robert (Vickie) Schilling of Cartwright, N.D.; brother, Bill Schilling; sister Linda (Donny) Marlenee; sisters-in-law, Terry Schilling and Kathleen (Dave) Harris; brother-in-law, Scott Johnson; grandchildren, Ryan (Beverly) Schilling, Ashley Briggs, Tyler (Renee') Schilling, Trent (Katlyn) Schilling, Derik (Paige) Sivertson, Cody Sivertson, Jade Schlothauer, and BayLee Schlothauer; and great-grandchildren, Abigail Schilling, Olivia Schilling, Raegan Schilling, Elle Schilling, Rhett Schilling, Hadley Sivertson, Carly Sivertson Simonson, and Winston Sivertson.
Ed is preceded in death by his wife, Beverly Schilling; parents, Bob and Corinne Schilling; and brother, Leslie (Tad) Schilling.
Graveside Services were held Thursday, July 20, 2023, at the Sidney Cemetery in Sidney, Mont., at 3 p.m. Al McGahan officiated. Visitation was held Thursday, July 20, 2023, from 10 a.m. to 1 p.m. at the Fulkerson Stevenson Memorial Chapel in Sidney, Mont. Fulkerson Stevenson Funeral Home of Sidney, Mont., is assisting the family. In lieu of flowers please consider making donations in Ed's name to a charity of your choice. Remembrances, condolences, and pictures may be shared with the family at www.fulkersons.com.
---