July 27, 2021
Houston Horn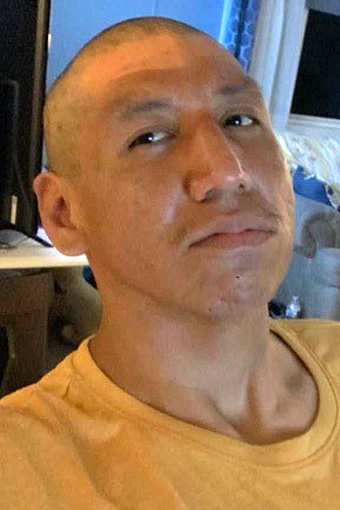 Houston Horn, 36, passed away in Seattle, Wash., on July 3, 2021. Houston was born Aug. 1, 1984, in Stanley, N.D., to Denver Horn Jr, and Nancy Lovan Northrop. He was a member of the Knife Clan. Houston was raised in Mandaree; he went to school at the Mandaree Public School and Dickinson High School, after he decided to get his GED. He attended the Kicking Horse Job Corp. in Ronan, Mont., where he earned his Heavy Equipment Operators Certificate.
Houston enjoyed being an avid artist, playing counsel games, enjoyed playing basketball, free style rhythm of words, sharing his knowledge of electronics, listening to music, and spending time with his family and friends. He was very respectful and humble with everyone. He loved his kids very much and shared every memorable moment he had with them until his passing.
Houston is survived by his mother, Nancy (Wynn) Northrop; father, Denver Horn Jr.; children, Miles (Yailynn) Young Bear of El Monte, Calif., Malkali of Mont., RaJean, McKayla and Brandon of Mandaree, N.D., and Skylar of Wolf Point; sisters, Samantha D. (Carlos) Torres of Mandaree, Laylla M. Davis of Four Bears Village and Holly Horn of Yankton, S.D.; brothers, Charles E. Young Bear of Mandaree, Steven (Laurie) Horn of Minot, N.D., Thomas Horn of Hardin, Mont.; aunts, Donita (James) Hale Sr., Corrina Horn of Colstrip, Mont., Brenda Horn of Denver, Colo.; uncles, Wilburt (Lauren) Bullsnake of Bath, Pa., Ben (Kay) Young Bear of Red Lake, Minn., Kenton Young Bear of Billings, Mont., Mike (Lori) Horn of Anadarco, Okla.; and numerous nieces, nephews and relatives.
He is preceded in death by his maternal grandparents, Joyce Beston - Lovan, Ben Lovan; paternal grandparents, Medora Turner-Horn and Denver Horn Sr.; baby nephew, Quentin Davis; aunts, Evelyn Hale and Tina Horn; uncles, Randall and Arlie Knight, Steven, Kenny and Bruce Horn; cousins, Tyson Knight and Sheldon Knight
A gathering was held at the Fulkerson Stevenson Funeral Home in Watford City on Sunday, July 25, 2021, at 3 p.m. (CDT). The wake was held at the Water Chief Hall in Mandaree at 5 p.m. (CDT). Senior Pallbearer was Charlie Moran.
Funeral Services were held on Monday, July 26, 2021, at the Water Chief Hall, Mandaree with Kevin Finley officiating. Burial followed at the Congregational Cemetery in Mandaree, N.D., under the care of Fulkerson-Stevenson Funeral Home of Watford City.
---