September 8, 2020
James Miller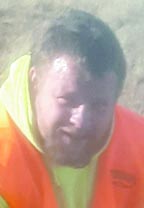 James Thomas Miller Jr., was born at 5 a.m., July 3, 1995, in Williston, N.D. James was the second child, and first son, born to James and Vicki (Stashuk) Miller. James grew up in Arnegard, N.D., and went to school in Watford City, N.D., where he made many friends. He spent most of his time hanging out with friends, playing hockey, fishing, and playing video games. James dropped out of school to start working.
James met Vera Clark at the Command Center in Williston. On Dec. 21, 2015, their daughter, Neveah, was born. James and Vera were married on Feb. 28, 2017. Their son, Raymond, was born on Dec. 23, 2017. James was a loving father, and devoted his time to his kids. Sadly, on Aug. 1, 2018, Raymond passed away.
James spent most of his time playing Farm Simulator, listening to country music, and spending time with family and friends.
On the night of Aug. 29, 2020, James passed away at his home in Arnegard, due to medical issues.
James is survived by his wife, Vera Miller; his daughter, Nevaeh Miller; his parents, Jim and Vicki Miller; Deborah Stashuk, Edward Stashuk, Joe Turcott, Lilah Lincoln, Skip Miller, Jeffrey Miller, Marko McDay, Jennifer Futch, Shaunta Hurley, Totiana Miller and Landon Futch.
James is preceded in death by his son, Raymond Miller; Diana and Victor Stashuk, Sharon Turcott, Lewis Miller, and Fredrick Pugh.
James will be buried in Wilmington Cemetery next to Diana and Victor Stashuk.
Funeral services for James were held Saturday, Sept. 5, 2020, at Wilmington Lutheran Church in Arnegard, with Pastor Garrett Gudmunsen officiating. Interment will be in the Wilmington Lutheran Cemetery in Arnegard under the care of the Fulkerson-Stevenson Funeral Home of Sidney.
---