August 30, 2022
Jill DeGree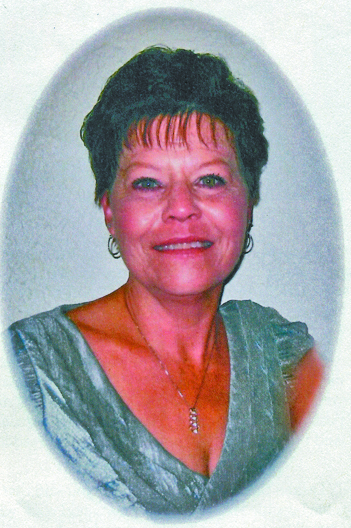 Jill Melody (Bohmbach) DeGree was born on June 30, 1957, the daughter of Neil and June (Steffensen) Bohmbach in Watford City, N.D. She was raised and educated in New Town, N.D., where she was a cheerleader for New Town High School and enjoyed watching her brothers at their sporting events. She and her brothers found themselves getting into some mischief when they attended rodeos together. Jill graduated in 1975.
She then attended Minot State University where she earned her associates of science degree with a concentration in secretarial studies. While in college, she worked in the bookstore.
After earning her degree, she worked at Trinity Family Practice and at Gaffaney's. She then took her education and skills to G&P Sales, where in 2011, she and her son, Cody, went into business with eachother, purchasing the company.
Jill was once married to Gene Colby. From this union, her son, Cody and her daughter, Jessie, were born. They later divorced in 1993.
Jill was a selfless mother. She worked hard to make sure her children had everything they needed. She was always willing to help out. She was first to sign up to teach confirmation and Sunday school. Her willingness earned her the Spark Plug Boy Scout Troop Leader Award.
During her time at Gaffaney's, she met the love of her life Bruce DeGree. Jill and Bruce were united in marriage on June 26, 2004. Together, they blended their families. Jill happily gained another daughter, Mallory. They enjoyed spending time together with their families.
They were best friends. They loved traveling together and attending concerts and rodeos. They were happy working on their home they built together in Foxholm.
She was a member of Zion Lutheran Church in Minot, N.D. Jill's faith and family values were very important to her. She enjoyed attending church each Sunday.
Jill loved being a grandmother. Sleepovers at grandma Jill's were filled with Dollar General trips and fashion shows with her shoe collection. She enjoyed attending sports events and activities for her grandchildren, but also for her great-nieces and great-nephews. Jill looked forward to holidays and gatherings hosted at her home with everyone together.
She enjoyed gardening and working in her yard. She was known for her clever and thoughtful gifts. She appreciated making everyone smile. Jill's compassion was not only for people, but for animals as well. She welcomed all four-legged friends.
---