August 30, 2022
Marianne Nelson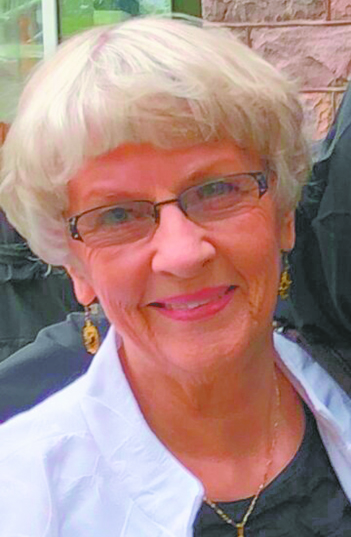 Marianne Caroline Nelson (Ohm) passed away in Montreal, Canada, on Friday, Sept. 13, 2019, at the age of 78.
Marianne was born April 1, 1941, in Williston, N.D. She was the first child of Olive (Monson), and Morley Ohm. Marianne grew up in Alexander, N.D. She excelled in numerous high school activities including band, choir, cheer leading and student government. In addition to being the Valedictorian, Marianne was voted Homecoming Queen and appointed to represent her school district at North Dakota Girl's State. Marianne discovered a love of music at a young age, becoming quite accomplished at the piano and clarinet. Her first job at the age of 14 was as a church organist in Alexander, and she continued to play the organ for Lutheran churches in numerous towns for 60 years.
In 1962, Marianne married James Nelson and together they raised two children, Bradley and Julianne. They later divorced. Marianne earned her Bachelor's in music with a performance degree in the pipe organ from Minot State Teacher's College in 1963. The Nelsons moved to Alden, Minn., in 1964, where Marianne taught piano lessons and was the church organist. In the early 1970s, Marianne became the music teacher at North Elementary in Princeton Minn. For almost 30 years, she inspired children to study music. The spring concerts performed by the young musicians of North Elementary under the direction of "Mrs. Nelson," the choir director and "Mr. Roos," the band director, were highly anticipated and attended by the parents and families of Princeton youth. Marianne continued to hone her musical skills throughout her life, performing several concerts on the pipe organ and numerous piano duet concerts with accomplished friends. Marianne was also an artist who made many quilts, rugs and other crafts. In particular, she was skilled in the Norwegian folk art of Rosemaling. She gave away countless quilts, crafts and Rosemaled pieces throughout her life. After she retired from teaching, Marianne became a world traveler who visited countries on six continents. She often traveled with dear friends who enriched her traveling experiences with laughter and kinship. An avid reader and card player, her generous spirit will be missed by family and friends alike. She is survived by her brother, Raymond Ohm; her son, Bradley Nelson; daughter, Julianne (Clinton) Sigg; and 5 grandchildren, Jacqueline Sigg, Clinton Sigg II, Nicholas Nelson, Benjamin Nelson and William Nelson.
A memorial service will be held at Trinity Lutheran Church in Alexander, N.D., on Sept. 2, at 11 a.m.
---