August 30, 2022
Justin Schmitt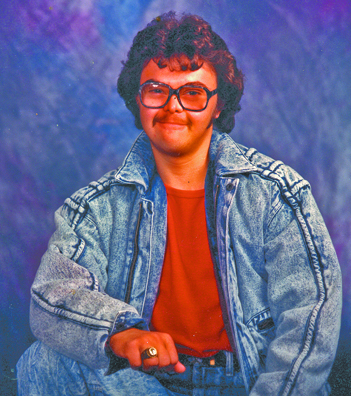 Justin Schmitt, 53, of Carrington, N.D., passed away on Tuesday, Aug. 16, 2022, at Sanford Health, Fargo, N.D.
Justin Jay Schmitt was born in Harvey, N.D. on Aug. 1, 1969, to John and Elsie (Weippert) Schmitt of Hurdsfield, N.D. Justin graduated from Fessenden High School. He lived in Carrington, N.D., at the 4th Corporation-Carrington Residence and worked in New Rockford, N.D. He was a collector of rocks and loved all animals. Justin enjoyed mentoring his peers at the 4th Corporation.
Justin is survived by his siblings, Judy (Konny) Rhone, Watford City, N.D., Janet (Jim) Martin, Wimbledon, N.D., John (Connie) Schmitt, Grand Junction, Colo., Jeffrey (Jolene) Schmitt, Montrose, Colo., Jason Schmitt, Blaine, Minn., Jennifer (David) Heidinger, Albuquerque, N.M., Joel (Sherrie) Schmitt, Bismarck, N.D., and Jarred (Tina) Schmitt, Martin, N.D.; and many nieces, nephews, great-nieces and great-nephews.
He is preceded in death by his parents; and sister, Joy.
Visitation was held on Friday, Aug. 19, 2022, from 1 to 5 p.m. at the Evans Funeral Home in Carrington. The Funeral Service was held on Saturday, Aug. 20, 2022, at 2 p.m. at Trinity Lutheran Church in Carrington. The burial was held at the Chaseley Cemetery in Chaseley, N.D.
Online condolences may be left on the website www.EvansFuneralHomeND.com.
---