March 8, 2023
John Hickel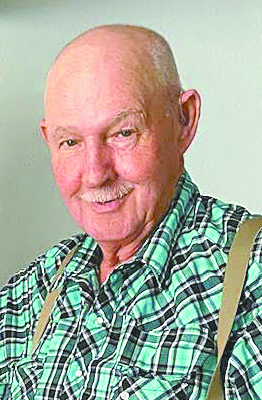 John Anton Hickel was born on Sept. 2, 1941, in Wildrose, N.D. He was the sixth child of Anton and Mabel (Woodside) Hickel. He attended school in Ray, N.D., where he played basketball for the Ray Jays which he bragged about often.
He met Marlene Boots in Watford City and got married Sept. 19, 1963. To this union, three children were born. In 1975, he went to work on an offshore drilling rig in the Gulf of Mexico for two years. After, he relocated to Sidney, Mont., where he continued to spend his life working in the oilfield for different companies and in many different capacities, including tool pushing for Brinkerhoff Signal until they sold out in the late 1980s. He took a break from the oilfields after the oil bust in the '80s and bartended in Sidney for a few years before going back to drilling on the rigs.
He bought a lot at Tobacco Gardens in 1984, where he built a life and home. He loved spending time there fishing and ultimately retired there in 2001. He made many lifelong friends and caught many whoppers (according to those fish tales he would tell) while living at the lake.
He moved away from Tobacco Gardens and into Watford City in 2019, as his health started to decline. He enjoyed living at Hillside Court where he was known to buy a six pack of beer and go walk around sharing and visiting with the ladies. Living in town gave him many more opportunities to spend time with his kids, grandkids, and great-grandkids. He was always happy to join in for a family meal, watch any and all games on TV, and greatly enjoyed watching his granddaughter, Harlee, perform her dance routines and play golf.
As member of the Eagles Aerie No. 3543, one joy in his life was going to the club and paying cards with the guys. He could tell stories for hours about the card games, right down to who didn't play the hands correctly.
In his opinion, he was the only person that knew how to play the game of racehorse and pinochle right.
In November of 2022, John suffered a mild stroke and spent the last weeks of his life in the McKenzie County Hospital where he passed peacefully in the early morning of Feb. 14, 2023.
John is survived by his son, Ellis (Kris) Hickel; daughters, Dana Amon and Rita Olson; brother, James (Angie) Hickel; sister, Wilma Hillstead; grandchildren, Anthony Goethe, Kristina Rill, Kenna DeMary, Joshua Jones, Darin (Kaycee) Hagerud, Amanda (Tanner) Westlake, Harlee Olson, Casey (Keanna) Hickel, Cody (Kayln) Hickel; and great-grandchildren, Trynitee, Evelyn, Zoey, Callum, Haylee, James, Jasmin, Jadyn, Lawerance, Hunter.
John was preceded in death by his parents; brothers, Albert, Wallace, Dean, Tony; brother-in-law, Dale Hillstead; son-in-law Wayne Olson; and great-grandson, Charles Jr.
John will always be known for his ability to tell a joke and make people laugh. Even if nobody else laughed, he did, with a huge belly laugh. He was one of a kind and will be greatly missed by all that knew him.
John's Funeral Service was held at 4 p.m. on Friday, Feb. 17, 2023, at 4 p.m. at the Fulkerson Stevenson Funeral Home Chapel in Watford City, N.D. Visitation was held at the Fulkerson Stevenson Funeral Home Chapel from 12 p.m. to 4 p.m. on the day of the service. John will be laid to rest at the Highland Cemetery in Ray, N.D. at a later date.
The Funeral Service was live-streamed, you can view John's service directly on his page.
---