March 30, 2021
Karla Akovenko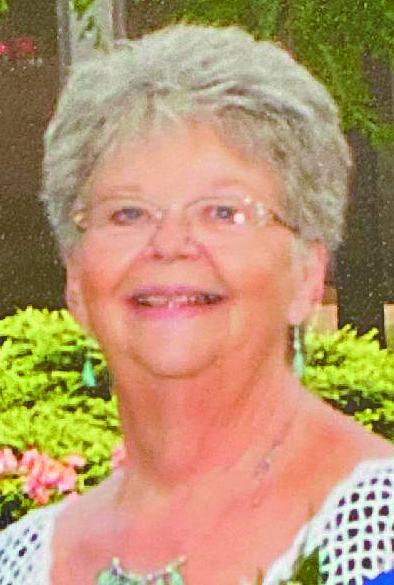 Karla passed away on Sunday, March 21, 2021, at St. Luke's Home in Dickinson, N.D., where she had been since October of 2020.
Karla Martha Akovenko was born Jan. 3, 1944, in Bismarck, N.D., to Charles and Dorothy Shreck Anderson. She attended grade school in rural Almont, N.D., and graduated from Christian Academy in Minot, N.D. After high school she attended college in Dickinson, N.D., and the School of Cosmetology in Bismarck, N.D.
On June 4, 1972, she married Ernest Akovenko at First Lutheran Church in Watford City, N.D., and to this union two sons were born, Shane in 1974 and Lance in 1976. Karla owned the Powder Puff salon in Watford City for several years, and after she was married she decided that she didn't like driving to work in the winter. So she sold the Powder Puff and opened a hair salon in her basement, named The Hair Den, which she operated for many years. She also worked for several years at Killdeer Mountain Manufacturing. Karla enjoyed crocheting, crafts, reading, gardening and canning, and was an excellent cook and baker. She was a longtime member of the Ranch Creek Homemakers.
Karla is preceded in death by her parents, Charles and Dorothy; and her son, Shane who passed away on Jan. 25, 2012.
She is survived by her husband of 48 years, Ernest; her son, Lance (Janis) Akovenko of Underwood, Minn.; and her grandchildren, McKenna of Bismarck, N.D., and Sienna of Underwood, Minn.
A memorial service for Karla Akovenko, 77, of Grassy Butte, N.D., was held on Friday, March 26, 2021, at Redeemer Lutheran Church in Grassy Butte with Pastor Michael Walters officiating. Inurnment was held in the Grassy Butte Cemetery, Grassy Butte, N.D., under the care of the Fulkerson-Stevenson Funeral Home of Watford City. A family service was held on Thursday, March 25, 2021, at 6 p.m. (CDT) at Fulkerson-Stevenson Memorial Chapel in Watford City, N.D. Remembrances, condolences and pictures may be shared with the family at www.fulkersons.com.
---