January 31, 2023
Katy Wahlstrom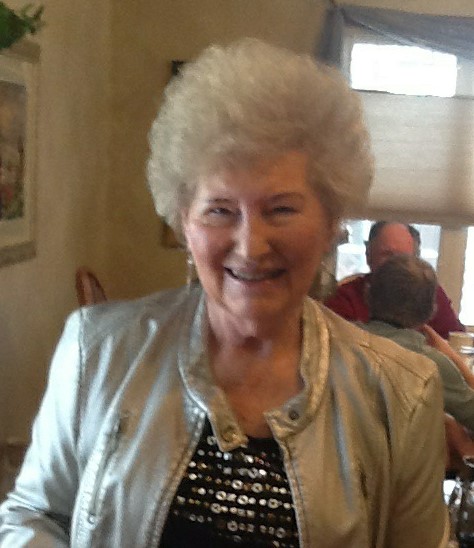 Katy Wahlstrom, 89, of Alexander, most recently of Watford City, went to meet her heavenly father on Saturday morning, Jan. 21, 2023.
Katy was born to parents Henry and Molly (Meyer) Buxbaum on Dec. 22, 1933, in Bayard, Nev. Her family moved to Sidney, Mont., in 1935, where she was raised on a farm south of Sidney. She attended school in Sidney and as a teenager worked at the Sidney Locker and Creamery and later at the B & W Variety Store.
On June 15, 1952, she was united in marriage to John Wahlstrom of Alexander, N.D., at the Ebenezer Congregational Church in Sidney, Mont. They made farming and ranching their lifelong career northwest of Alexander in Charbon Township, where John was raised. In 1956, they built a new home in which their five children, Rodney, Renae, Mark, Lynette and Craig were raised and helped them build their farmstead.
Katy was a very hard worker doing all household chores and working beside John on all farm and ranch jobs. She raised a garden, planted beautiful flower beds, and tended to the yard. She was an excellent cook…roasts, broiled steaks and her famous hamburgers with toasted buns that everyone loved. Also, several rich German foods that her mother had taught her to make. She always liked to have her hair and nails done, right up until the end! She loved clothes and to dress in the current styles and school shopping for us kids was always a highlight for Mom!
Katy was a member of St. Olaf Lutheran Church in Elk Township where she made sure the whole family attended. When the country church closed, she then attended Trinity Lutheran Church in Alexander, N.D. She volunteered for many years for the American Cancer Society, collecting donations from Charbon Township.
Katy had a great sense of humor and wit and loved to laugh or "bust a gut" as she called it. She loved listening to country music, dancing to polkas and waltzes and watching Lawrence Welk or the RFD channel in later years.
Katy and John went on fall bus tours to the New England States, Nashville, and many trips to Montana and Canada for cattle sales.
In November of 2019, she moved into the Good Shepherd Home in Watford City, N.D., due to health issues. Her family would like to thank the Good Shepherd Home and the McKenzie County Health Care Systems' doctors, nurses, CNA's, and all other workers for the care that she received during her stay.
Katy is survived by husband, John Wahlstrom; children, Rodney Wahlstrom, Renae Riggins, Lynette (Kurt) Stoner and Craig (Denise) Wahlstrom; grandchildren, Chase (Tiffany) Wahlstrom, Zack, Kaylee Wahlstrom, J.L. (Holly) Riggins, Shane (Abrianna) Wahlstrom, Quinn Wahlstrom, Garrett (Rachel) Stoner, Abby Stoner, Cameron (Lacy) Wahlstrom and Sheldon (Jenna) Wahlstrom; great-grandchildren, Connor Wahlstrom, Sophie Wahlstrom, Kennedy Riggins, Cannon Riggins, Navy Wahlstrom, Graham Wahlstrom, Reese Wahlstrom, Porter Wahlstrom, and Axel Wahlstrom; sister, Mollie Asmus, Torrington, Wyo.; sister-in-law, Anna Remsburg, Williston, N.D.; and many nieces and nephews.
She was preceded in death by her parents, Henry and Molly Buxbaum; her in-laws, Axel and Mabel Wahlstrom; son, Mark Wahlstrom; grandson, Jamison Wahlstrom; her brothers, Henry, Harold and Richard Buxbaum; sisters-in-law, Lila Buxbuam, Luella Buxbaum, Mary Nelsen and Lilian Olson; bothers-in-law, Alvin Remsburg, Irvin Asmus and Harry Nelsen; nephews, Dennis, Fred and Jeff Buxbaum; nieces, Donna and Debbie Buxbaum.
In keeping with Katy's wishes, cremation has taken place under the care of Everson-Coughlin Funeral Home in Williston and her ashes will be spread on the family farm at a later date. No funeral service will be held. In lieu of flowers please donate to a charity of your choice.
Friends are welcome to visit www.eversoncoughlin.com to share memories of Katy or leave condolences for her family.
---