February 16, 2021
Larry Hovde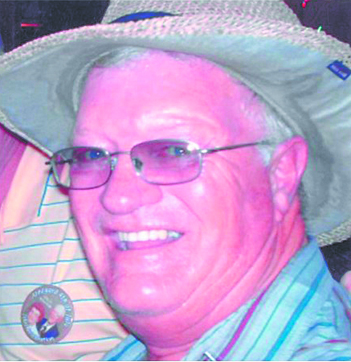 Larry Alfred Hovde, 74, passed away on Feb. 3, 2021, in Gillette, Wyo.
Larry was born on June 20, 1946, in Williston, N.D., to DeLores (Bangs) and Alfred Hovde. Larry attended school in Arnegard through the seventh grade. He played Arnegard Little League baseball. He moved to Missoula, Mont., in 1960 and went to Missoula Junior High. While in Missoula, he attended confirmation class and was confirmed at Immanuel Lutheran Church. He returned to Arnegard High School in 1962 and was on the basketball and football teams. Arnegard High School closed at the end of the 1963 school year and he finished at Watford City High School where he graduated in 1965.
After graduation, Larry had many different jobs including custom swathing, oilfield work, and farming. He attended UND in Williston for one-and-a-half years, during which time he also worked at the stockyards.
Larry was a hardworking man. He drove thousands of miles trucking all over the country. He worked for True Trucking, hauling oil. He also hauled horse trailers. During one trip, he met up with a high school classmate who arranged a blind date. The lucky girl was Karen Ann Patterson, formerly Johnson. After dating for a few months, they were married on March 9, 1974, and Larry moved to Gillette. Karen had two little girls, Alicia and Kari. Soon Larry adopted them and made them Hovde girls. Before long they were blessed with Anna and Erik.
From 1976 until 1987, Larry worked for Getter Trucking hauling oil field equipment. He then went to work for a mine owned by Mobil Coal; he stayed there for 12 years until the company changed hands. He then started LAKE trucking, which included many over-the-road trips. He gave up trucking on his own and went to work for MarMac and then Cyclone Trucking. He retired in 2012.
Some of his favorite pastimes included woodworking, gardening, and watching stock car races. The last couple of years he made Primrose Retirement Community his home, where he enjoyed the occasional Men's Night. Larry is survived by his sister, Karen Hertzog, Missoula, Mont.; his daughters, Alicia (Ron) Matheson, Kari Hovde, Anna (Jon) Gillespie, all of Gillette, Wyo.; and son, Erik (Melissa) Hovde of Rapid City, S.D.; seven grandchildren, Trusty (Colbi) Matheson, Brooke (Zach) Cardoza, Heather (Casey) Monson, Braik Hurm, Henry, Oliver and Reuben Hovde; and six great-grandchildren.
Larry was preceded in death by his parents; his wife Karen; and his brother, Donald.
Memorials and condolences may be sent in care of Gillette Memorial Chapel, 210 West 5th Street, Gillette, WY 82716. Condolences may also be expressed at www.gillettememorialchapel.com
Memorial services for Larry Hovde were held at 1 p.m., Monday, Feb. 15, 2021, at Gillette Memorial Chapel with Kenna Rose officiating. inurnment was held at 3 p.m., at Mt. Pisgah Cemetery.
---