December 22, 2020
Lee W. Stevens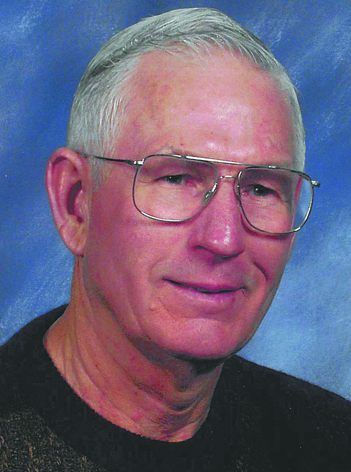 Lee Walter Stevens, 82, passed away, Wednesday, Dec. 16, 2020, at the Sidney Health Center, Sidney, Mont.
Lee was born on March 15, 1938, in Clinton, Mo., to Walter and Mary (Hampton) Stevens, shortly thereafter they moved to Knob Noster, Mo. Where he grew up and attended school, graduating from high school in 1956. Lee moved to Colorado Springs, Colo., where he worked on Pipes Peak. He and a friend came to Watford City in August of 1956. Lee worked for several farmers and also helped build the elevators in Alexander, N.D. He was united in marriage to Darlene Berquist at the Garden Lutheran Church in rural Watford City, on July 13, 1958. The fall of 1958, Lee and Darlene moved to Kansas City, Mo., where Lee was employed at Kellog Switch Board Supply. In the fall of 1959, Lee enlisted in the United States Army. He was stationed at Kaiserslautern, Germany for over two years. Darlene joined him there for one year; they did a lot of traveling and sightseeing while there. Lee was discharged in the fall of 1962. In 1964, he enrolled in the State School of Science in Wahpeton, for a plumbing course. They moved back to Watford City where he entered into the plumbing business, Great West Plumbing and Heating, for over 30 years.
Lee was active in the Watford City Fire Department, The Eagles Club, and the City Council for one term. He was a member of the First Lutheran Church and the Sons of Norway. He was a lifetime member of the Watford City Gun Club.
Lee went on several big game hunts; elk hunting in Montana, bear hunting in Canada, deer hunting with friends and family. His biggest thrill was in June of 2004, when he and a friend went on a African Safari in Southern Africa and he bagged three animals.
Lee and Darlene enjoyed a lot of trips to many states and two cruises, Alaska twice and Hawaii.
Lee is survived by his wife of 62 years, Darlene Stevens, Watford City, N.D.; his two sons, Gary (Artis) Stevens, Watford City, N.D., and Dale (Teresa) Stevens, Great Falls, Mont.; six grandchildren, Nikki, Cale, Lindsey, Leah, Samantha, and Randy; seven great-grandchildren, Quinn, Harper, Milo, Beckett, Cayden, Sophia, and Walter Lee; two sisters, Dorothy Hardin and Mary Nell Flora; a brother, David Stevens; great Aunt, Dorothy Schaper; brother-in-law, Roy (Marlyn) Berquist; sister-in-law, Linda Berquist; several nieces and nephews.
He was preceded in death by his parents; sister, Betty; sister-in-law, Cecelia; and brother-in-law, Ray Berquist.
Memorial services for Lee W. Stevens were held at 10 a.m., Tuesday, Dec. 22, 2020, at the First Lutheran Church of Watford City, N.D., with Pastor Garrett Gudmunsen officiating. Inurnment was in the Garden Cemetery, rural Watford City under the care of the Fulkerson-Stevenson Funeral Home of Watford City, N.D. Remembrances, condolences and pictures may be shared with the family at www.fulkersons.com.
---