November 1, 2022
Lila Rasmussen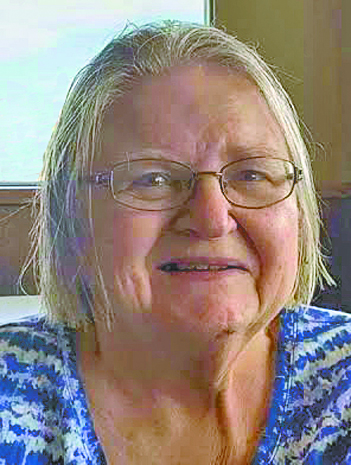 Lila May Rasmussen passed away Oct. 13, 2022, at Avera Hospital in Aberdeen, S.D., at the age of 72. At the time of her passing she was surrounded by loved ones.
Lila May Rasmussen was born on Sept. 5, 1950, to Charley and Sigrid (Nyland) Loomer in Williston, N.D. She grew up on the family farm near Keene, N.D. She attended school at Johnson Corners and Watford City. After high school, she went to Williston State College to continue her education. She grew up with a love of farm life and animals. She was in a major auto accident near Billings, Mont., but made a great recovery from the injuries she suffered. She stayed involved in the community by volunteering at the Watford City Heritage Park. She loved teaching classes on stitching. Those that knew Lila would say she never met a stranger.
Lila is survived by her three children, Angela Sanders (Larry), Jonathon Rasmussen (Melinda) and Hannah Rednour (Jason); her siblings, Susan Clifford (Howard), David Loomer (Gloria), Philip Loomer, Olaf Loomer, Carol Tank (Anthony) and Clinton Loomer (Dawn). She has 12 grandchildren and three great-grandchildren. Lila is preceded in death by her parents, Charley and Sigrid; sister-in-law, Elizabeth; and nephew, Charlie.
Lila's Memorial Service will be held at 11 a.m., Saturday, Nov. 5, 2022, at the First Lutheran Church in Watford City, N.D. Pastor Paul Balaban will officiate. Lila will be laid to rest in Schafer Cemetery in Watford City, N.D.
The Memorial Service will be broadcast, you can view Lila's service directly on her obituary page on our website www.fulkersons.com.
Fulkerson Stevenson Funeral Home of Watford City is assisting the family. Condolences may be left on our funeral home website at www.fulkersons.com.
---