January 3, 2023
Linda Beard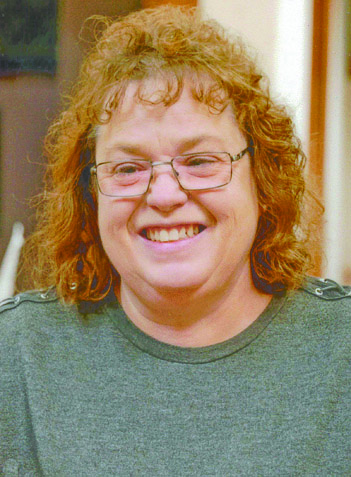 Linda Beard, 61, of Williston, N.D., passed away on Sunday, Dec. 18, 2022, at Trinity Medical Center in Minot, N.D. Linda was born in Williston to Clinton and Olive (McAvena) Beard on Oct. 1, 1961. She was raised in Judson Township and graduated from Trenton High School in 1979.
After high school she attended college for two years for Interior Design. Linda started working for Jean Tande, Fountains of Craft in 1981. This is where Linda learned about framing and matting and developed a niche for this sort of work. Brian Bolinske bought the business from Jean Tande and Linda continued to work in the framing business until she bought the business from Brian in 2013. She was the sole owner and operator of Castle Framing and Gifts. Linda was a very detailed and talented framer and artist, and it showed in all the products that she created.
She was a painter of oil and watercolors and painted many paintings in her lifetime. Whether it was on canvas or other objects. She also enjoyed quilting which she inherited from her mother. She took over the Tri-County Art & Craft after her mother passed away along with Mary Axelson to support local crafters to sell their wares.
Linda was passionate about the Williston community and was always willing to volunteer in so many ways. She was part of the Williston Downtowners Association from the beginning for almost 10 years. She was a board member and a committee member. The Art and Wine walk was her specialty. She loved to showcase local artists for the event. She also was involved in Williston Area Visual Artists where she enjoyed learning and show casing her artwork.
Linda is survived by three siblings, Glen (Annette) Beard of Watford City, Gloria Jordan of Williston, and Wayne Beard (Marie) of Oriska; sisters-in-law, Nancy Beard and Charell Schillo; and numerous nieces, nephews, and cousins.
She is preceded in death by her parents, Clinton and Olive Beard; brothers, Daryl, Tim, and Russell; brother-in-law, Marvin Jordan; and sister-in-law, Carol (Fokken) Beard.
Linda's Funeral Service was held at 11 a.m., Thursday, Dec. 29, 2022, at the Faith United Methodist Church in Williston, N.D. Reverend Ross Reinhiller officiated. A public visitation was held from 9 a.m. to 6 p.m. on Wednesday, Dec. 28, 2022, at the Fulkerson Stevenson Funeral Home Chapel in Williston, N.D. A Family and Friends Service was held following the visitation at 6 p.m. on Wednesday, Dec. 28, 2022. Interment was at the Riverview Cemetery in Williston, N.D.
The Funeral Service was broadcasted, and can be viewed directly on her obituary page at www.fulkersons.com.
Fulkerson Stevenson Funeral Home in Williston is assisting the family. Condolences may be left on our Funeral Home website at www.fulkersons.com.
---