June 2, 2020
Marjorie Parrish Jordan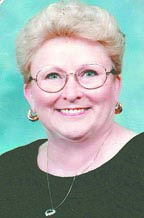 Marjorie Helen Parrish Jordan, 83, of Pembroke Pines, Fla., went home to be with our Lord on May 26, 2020 in the comfort of her home.
Marjorie was born June 8, 1936, in Watford City, N.D., the daughter of Lloyd Parrish and Helen (Klamm)Parrish. She married Chris Jordan in 1957.
They had three children, Cynthia Lorow (Nat), Elizabeth Gilliland (Wiliam) and Daniel (Arlene); eight grandchildren, Jordan, Kristen, Adam, W. Ryan, Jacob, Abigail, Jenee, and Grace; and one great-grandchild, Brayden Lorow. She is survived by her brother, Calvin Parrish and his daughter, Nicole Parrish.
Due to COVID-19 restrictions, services will be delayed.
---