May 8, 2023
Marlin Brown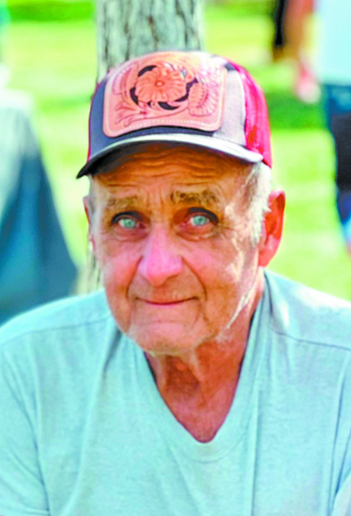 Marlin Brown, 79, 0f Keene, N.D., passed away on April 22, 2023.
Marlin was born on June 9, 1943, to George and Clara (Sivertson) Brown in Watford City, N.D. He grew up on the farm in Keene, N.D., and spent his school years at Sand Stone School in the country. He worked for a lot of farmers early on in his life. Then he spent one year in the mountains in Libby, Mont., cutting trees and became a log roller on the river. He came back to North Dakota making it his permanent home, working in the Oil Field for 43 years.
Marlin was an outdoor person. He belonged to the Wagon Train Club and always went on the trail rides down in the Badlands and the open prairie. He enjoyed riding in the rodeos in the summer and he did that for five years. Hunting was always also very important to Marlin. Deer season was always very special.
For almost 10 years, Marlin, Daryl Sivertson and Jimmy ran the Cherry Creek Outfitters for Elk hunters in western North Dakota. They had a lot of fun with easterners while camping down on the Missouri River for two or three weeks at a time. In Marlins later years he did a lot of fishing. He would catch a good amount of pike or catfish and he would deliver them to anyone who wanted them for supper.
Marlin and his grandkids spent many days on the Little Missouri River. He enjoyed cooking, and it was something he did every day. There were even a few disputes on who was going to operate the stove that day. Marlin also enjoyed haying in the hot summer days. He never wasted a day, he was always busy and on days that he found himself idle he would call the girls (Kennidy or Cassidy) up to do something on the farm. Before Marlin would let the girls begin their jobs, he would tell them that they had to play a few games of pinochle. There were many hours and games spent at the kitchen table.
Marlin passed away on April 22, 2023, at the McKenzie County Health in Watford City, N.D.
We will miss him so much.
Marlin is survived by his wife, Patsy Brown; children, James Jay Brown (Special Friend Tawna) of Keene, N.D., and Dixie (Corey) Brown of Keene N.D.; sisters, Carole Berwald of Watford City, N.D., Loretta Akovenko of Whitefish, Mont., and Betty Terry of Hillsboro, N.D.; brothers, Calvin (Sharon) Brown of Watford City, N.D., Burton (Lorna) Brown of Keene, N.D., and Gerald Brown of Keene, N.D.; granddaughters, Randee Brown (Special Friend Jeff Ham), Cassidy (Roger) Rink, and Kennidy Chapin; grandsons, Wacey (Julia) Brown, and Cody Brown; and one great-grandson, Jasper.
Marlin is preceded in death by his parents; brothers, Vernon and Myron; grandson, Colter Brown; and son-in-law, Vincent Chapin.
Funeral services for Marlin were at 11 a.m., on Friday, April 28, 2023, at the Clear Creek Church, Keene, N.D., Pastor Peder Stenslie and Rob Favorite officiated. Visitation was Thursday, April 27, 2023, from 11 a.m. to 5 p.m. at the funeral home and one hour before services at the church. Interment was in the Silent City Cemetery in Keene, N.D., Fulkerson-Stevenson Funeral Home assisted the family. Remembrances, condolences, and pictures may be shared with the family at www.fulkersons.com.
---