February 2, 2021
Myrtle Oppeboen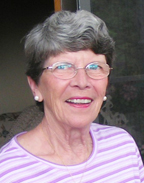 Myrtle Adeline Rogness Oppeboen was born in Watford City, N.D., on Jan. 25, 1933, to John and Margit Rogness and died on Jan. 16, 2021.
Myrtle attended a rural school until the fourth grade when she and her parents moved to Watford City. She graduated from Watford City High School in 1951 and was active in music as a singer and member of the band. After high school she worked at the local bank.
On Sept. 14, 1953, Myrtle married Harlyn C. Oppeboen and the couple moved to Colorado Springs where Harlyn was in the Army. They then moved to Grand Forks, N.D., where Myrtle worked for Minnkota Power, while Harlyn attended the university. From there they moved to Poughkeepsie, N.Y., England, Boulder, Colo., Tucson, Ariz., Colorado Springs, Colo., and finally back to Tucson, Ariz.
Myrtle and Harlyn had two children, D'Arlyn born in 1958, and Mark, born in 1959. Myrtle was active in many of her children's school functions.
After Harlyn retired they moved back to Tucson. Myrtle spent the last year at Brookdale Senior Living Solutions. She passed away peacefully at Casa De La Luz Hospice facility.
Myrtle was a wonderful homemaker and enjoyed gardening, decorating and she was an avid bridge player.
---