May 31, 2022
Orvis Eklund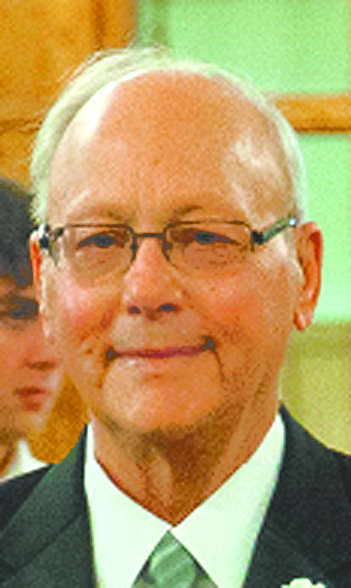 Orvis Wilton Eklund, age 83, of Fargo, N.D., passed away peacefully on May 10, 2022, in his home surrounded by family. He was born April 18, 1939, in Charlson, N.D., to Murphy and Wilma (VanDyke) Eklund.
He grew up in Watford City and was in the graduating class of 1957. In 1961, he graduated from Jamestown College. Orvis married Bonnie Schroeder at the First Lutheran Church on June 30, 1963, in Parshall, N.D. They have three children, Michael, Theodore and Janet.
He was a Revenue Agent for the U.S. Treasury Department for 33 years and was posted to offices in Minot, N.D., Gering, Neb., and Fargo, N.D. He retired in April 1994. He then did accounting for 10 years at the Trinity Lutheran Church in Moorhead, Minn.
Orvis was dedicated to his family and to his faith. His enthusiasm for his loved ones showed in his hobbies, notably in later years genealogy and following developments in the oil industry, in which his father and uncle had built careers and businesses. He was always delighted to spend time in the company of his family. He enjoyed fishing, boating, golfing, country music, candy and the lutefisk dinners at the Sons of Norway. His faith he showed through example and through lifelong attendance at Hope Lutheran Church in Fargo. He was a foundation to the family, supporting immediate and extended family members through difficult times. His guidance and impact on them was significant. He was very much loved and respected and will be greatly missed by all.
Orvis is survived by his wife, Bonnie Eklund; sons, Michael (Holly) Eklund and Theo Eklund; daughter, Janet (Dustin) Austad; nephew, Tom (Paula) Eklund; nieces, Sally (Kimo) Pestana and Julie Eklund; grandchildren, Darrian, Briana and Aidan Eklund and Avery and Aubrey Austad; and two great-grandchildren.
Orvis was preceded in death by his parents, Murphy and Wilma Eklund; and brother, Mylo Eklund.
A Memorial Service will take place June 11, 2022, at 11a.m. at the Hope Lutheran Church South Campus, 3636 25th St. S., Fargo, ND 58104.
---