May 31, 2022
Steven Lindecker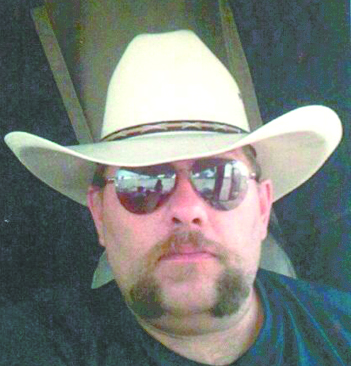 Steven George Lindecker, 50, of Emerado, N.D., formerly of Alexander, N.D., passed away on Saturday, Feb. 26, 2022, at Altru Hospital in Grand Forks, N.D.
Steven George Lindecker was born on Feb. 5, 1972, in Williston, N.D., to George and Hope (Danielson) Lindecker. He attended school in Williston and Alexander, N.D., as well as Forsyth and Colestrip, Mont. Steve attended college in Bismarck, N.D., where he was trained in welding. He also attended truck driving school in Billings, Mont., where he became a professional truck driver.
Steve worked for area farmers, growing up, and also helped his father, George (Lindecker Feeds) and his uncle, August (Lindecker Trucking), hauling grain and agriculture products. Steve later owned and operated Daddy's Pride Trucking, where he hauled cattle and agricultural products until he was forced to retire to concentrate on his cancer treatments.
Steve enjoyed being outside, camping, fishing, hunting and fixing or building anything and everything. He was a life-long member of the NRA and the Independent Owner/Operator Drivers association. In his free time, Steve enjoyed singing Karaoke. He made many friends and considered many as family. His passion for singing never stopped him from singing at home to his family members whenever he could. He enjoyed teaching his kids everything he knew, as they were eager to learn. Many people looked up to Steve for support and advice.
Steve is survived by his wife, Renee (Christensen) Lindecker of Emerado, N.D.; his daughter, Mary Jayne Hogue of Williston, N.D.; his stepchildren, Cody Christensen, Parker Christensen and Haylee Christensen-Morin of Emerado, N.D.; his father, George Lindecker of Alexander, N.D.; and his uncle, August Lindecker of Alexander, N.D.
Steve is preceded in death by his mother, HopeAnn Lindecker (Danielson); his grandparents; and many aunts and uncles.
A memorial service for Steven will be held at 1 p.m., Friday, June 3, 2022, at the Fulkerson Stevenson Memorial Chapel in Sidney, Mont. Fulkerson-Stevenson Funeral Home of Sidney is caring for the family. Remembrances, condolences and pictures may be shared with the family at www.fulkersons.com.
---