May 31, 2022
Nona Hastings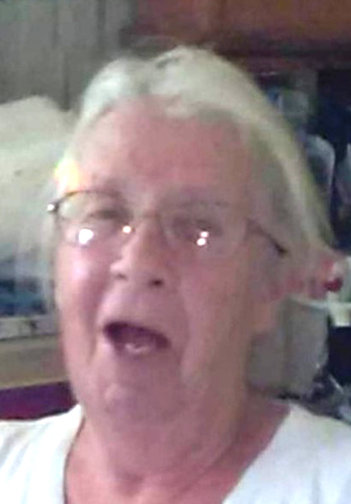 Nona Hastings
Nona L. Hastings, 85, passed away Friday, May 20, 2022, at the Trinity Hospital in Minot, N.D.
Nona was born on March 31, 1937, to George and Edith Pauline Dahl (Spaid) in Missoula, Mont.
In 1953, she met Alfred Hastings. Soon after Nona and Alfred were married in July 1954, and moved to Watford City, N.D. Throughout the years she worked numerous jobs here in Watford City and wherever the country's oilfields took Alfred to North Dakota, Montana, New Mexico, Utah and Wyoming.
In 1972, Alfred and Nona purchased his parents farm and began to spend time farming and raising their family there. During the summers, she enjoyed gardening and her winter passion was crocheting blankets, hats and scarfs for her loved ones.
Nona is survived by her children, Alfred Jr. of Shoreline, Wash., Terry Yale (Hastings) of Shoreline, Wash., Kathy (Tom) Knowlton (Hastings) of Renton, Wash., Michael Hastings of New Town, N.D., and Judy Hastings of Minot, N.D.; grandchildren, Michele, Edward, Emily, Jana, Nathan, Nick and Chris; and numerous great-grandchildren.
Nona was preceded in death by her parents; mother and father-in-law, Claude and Beverly Hastings; brothers, Jim Dahl and Donald Dahl; sister-in-law, Laura Hastings; and brother-in-law, Perry Hastings.
Private services will be held at a later date.
Fulkerson Stevenson Funeral Home of Watford City is assisting the family. Friends can leave condolences on the website at fulkersons.com.
---