June 7, 2022
Albert Klein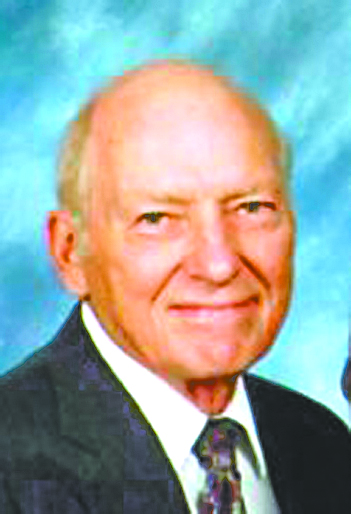 Albert "Al" R. Klein, age 89, of Minot, formerly of Bowbells, died Friday, May 27, 2022, in a Minot hospital.
Albert Ronald Klein was born on Sunday, March 5, 1933, the seventh of 13 children of Albert and Elsa (Wolkenhauer) Klein on the family farm near Bowbells, N.D., where he was raised. He attended rural schools through eighth grade and graduated from Bowbells High School in 1950. He worked for area farmers for a year to earn money for college. He attended the North Dakota State School of Science in Wahpeton.
On Jan. 4, 1954, he began his employment with Northern States Power Company as a Mapper, then transferred to Northern States Power (NSP) Telephone Company on April 28, 1957. He served in the Army Signal Corp from June 1, 1954, to July 1, 1956. He returned to Minot after his honorable discharge and continued his employment with NSP. He retired Dec. 30, 1990, as a Telephone Systems Specialist.
On June 2, 1957, Al was united in marriage to Helen Irene Norby at Keene First Lutheran Church, rural Keene, N.D. They made their home in Minot, where together they raised their five children.
He enjoyed gardening, golfing, hunting, fishing, ice fishing, waterskiing and spending time at the family cabin on Strawberry Lake. He volunteered at the Norsk Hostfest, the North Dakota State Fair and at church. He served as an usher captain for several years. He was a member of the American Legion Post 26 and the Eagles as well as various business-related organizations.
Al is survived by his wife of nearly 65 years, Helen; children, Ronald (Michele), Gregory (Cassandra), Scott (Tamara), Bruce and Carol (Paul) Phillips; seven grandchildren; 10 great-grandchildren; one step-great-grandson; brother, Ed Klein; sisters, Elsie Ganskop, Ruth Pitts and Joanne Ragsdale; several nieces, nephews and cousins.
Al was preceded in death by his mother (age 42) and father (age 92); brothers, Leonard, Gerald and Gilbert "Joe"; sisters, Vera Redmer, Ellen Belak and Erna Filipek; 2 infant brothers; step-mother, Mary Klein; parents-in-law, Eddie and Alma (Bolt) Norby.
Visitation was held at Thompson Larson Funeral Home in Minot, N.D. on Sunday, June 5, 2022, from 2 - 4 p.m.
His funeral service was held at 11 a.m. Monday, June 6, 2022, at First Lutheran Church in Minot. It was live-streamed and may be viewed at https://flcminot.com/view-worship/.
Pastor Ellery Dykeman officiated.
The Graveside Service with military honors took place immediately following the funeral at Rosehill Memorial Park, Minot.
Memorials are preferred to the Red Cross, Lord's Cupboard Food Pantry or the donor's choice.
---