May 3, 2022
Terry Carns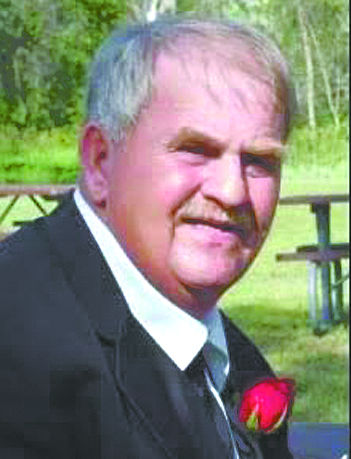 Terry Carns, 70, of Watford City, N.D., passed away on Wednesday, April 20, 2022, at his residence in Watford City, N.D.
Terry Dean Carns was born March 20, 1952, in Williston, N.D., to Harry and Ruth (Haugen) Carns. Terry attended high school in Williston and shortly after graduation joined the United States Army in 1969, where he proudly served our country for 4 years.
Serving as a truckmaster in the United States Army, Terry earned the National Defense Service Medal, Vietnam Service Medal, Vietnam Campaign Medal, Armed Forces Expeditionary Medal in Korea, and an Expert Marksman Badge.
Upon returning from Vietnam, Terry was united in marriage to Barbara Haug. The couple spent 7 years together and had three children, John, Justin, and Jennifer.
Terry worked in the oilfield as a mud engineer during which time he met Sandra Larson. The two were united in marriage in 1987. They had three children, Alyssa, Ricky, and Michael. Terry held many positions in the oilfield before retiring in 1989.
After retirement, Terry spent his time doing what he loves most, hunting, fishing, camping and spending time with his children and grandchildren. He loved to teach them how to shoot a gun, clean a fish, build things, and even how to drive as his way was always the right way.
No one was ever a stranger to Terry. If he didn't know you when he met you, he knew all about you and you surely knew all about him by the time the conversation was over.
As a proud veteran, Terry was a lifetime member of the VFW Post 12169 and the Disabled Veterans of America. Expressing his passion for hunting, he was a member of the Rocky Mountain Elk Foundation.
Terry is survived by his wife, Sandra; children and grandchildren, John and Angie (Colin, Hailey and Logan) of Watford City, Justin and Becky of Watford City, Jennifer and Josh (Brooklyn and Taylor) of Dickinson, Alyssa (Afton, Hayden and Trevin) of Fargo, Ricky and Heidi (Rhyleigh, Brody, Tenleigh) of Watford City and Michael and Kaitlin (Briar and Bree) of Beulah; 3 great-grandchildren, Abel, Allison, Cartier; siblings, Bob (Sharon) Carns of Billings, Mont., Betty Jo (Ron) Falcon of Trenton, N.D., RaeEtta Sturgeon of Williston, N.D., Dennis Carns of Williston, N.D., Tom (Luci) Carns of Williston, N.D., Cindy (George) Verhoeven of Wynne, Ark., Ron Carns of Williston, N.D., Joe (Roxanne) Carns of Yankton, S.D., Greg Carns of Williston, N.D., and Tammy McLaughlin of Stanley, N.D.
He was preceded in death by his parents, Harry and Ruth Carns; brother, Ed and Barbara Carns, Pat and John Beutler, Sharon and Harvey Beutler, Judy and Kenny Moody; sister-in-law, Lolita Carns; brother-in-law, Greg McLaughlin; nieces, Carolee Sue Carns and Pamela Syverson and nephew, Merritt Falcon.
Fulkerson Stevenson Funeral Home of Watford City, N.D., assisted the family. Condolences may be left on the funeral home website at www.fulkersons.com.
Private funeral services were held. Terry's visitation was Thursday, April 28, 2022, from 12 p.m. to 6 p.m. at Fulkerson Stevenson Funeral Home Chapel in Watford City, N.D.
---