March 22, 2022
Bantams claim the state hockey crown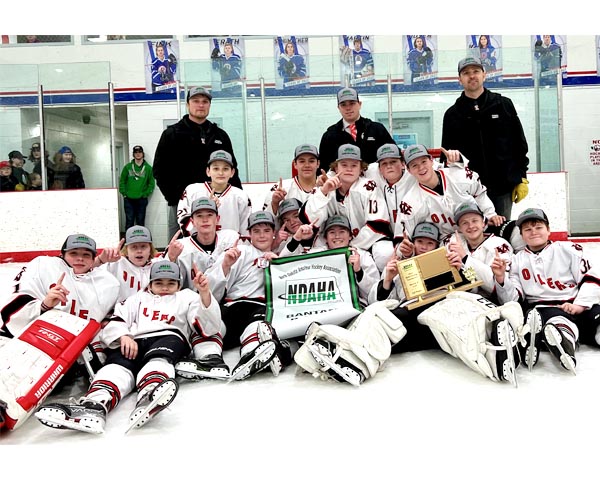 By Neal A. Shipman
Farmer Editor
What is the definition of a successful hockey season? Is it wins and losses? Is it the chemistry and the bond that teammates have on and off the ice? Is it the all-in coaching staff and parents? Or is it the burn of going through the previous season winning every game and falling short in the state championship?
If it was "all of the above," that was the motivation for the Watford City Oilers Bantam hockey team as they entered the 2021-22 season.
And with nine players returning from last year's state runners-up team, the Oilers had their goal to win this year's crown. And they did just that as they defeated Bottineau, 4-3, in the title game of the Bantam B Gold State Tournament, which was held in Sidney March 11-13.
"It was a great feeling winning state," stated Hunter Erwin on the big win. "It is something that we are all going to remember for a long time."
Erwin says that after last year's disappointing loss in the state title game, finally winning state for the nine players who will be moving up to the Junior Gold level next season was worth the hard work.
For the full story, subscribe to the McKenzie County Farmer
---