December 14, 2021
Comets drop three in basketball play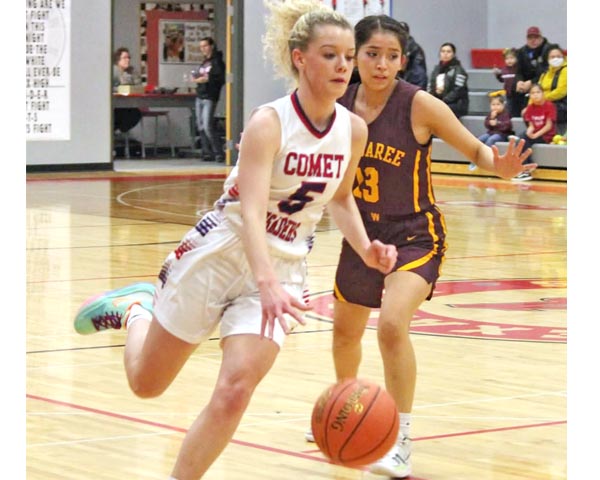 By Neal A. Shipman
Farmer Editor
The Alexander-Trinity Christian Comets-Crusaders are off to a slow start to their 2021-22 season as they dropped three games last week to take their season record to 0-4.
The Comets-Crusaders fell to Midway-Minto, 54-44, on Dec. 3, to Bottineau, 53-17, on Dec. 4, and then to Mandaree, 46-33, on Dec. 7.
The Alexander-Trinity Christians next action will be on Jan. 3, when they host Divide County in Alexander.
Alexander 44, Midway-Minto 54
The Comets-Crusaders stayed close to Midway-Minto for the first two quarters of play before the Mustangs pulled away in the second half to take the 54-44 win.
Renee Cross led Alexander-Trinity Christian in scoring with 15 points, including a pair of three-pointers in the loss.
The Mustangs led the Comets-Crusaders, 14-10 at the end of the first quarter and by four points, 23-19, at halftime. But Midway-Minto would outscore Alexander-Trinity Christian, 31-25, in the second half for the victory.
---