December 14, 2021
Junior Gold split in weekend hockey action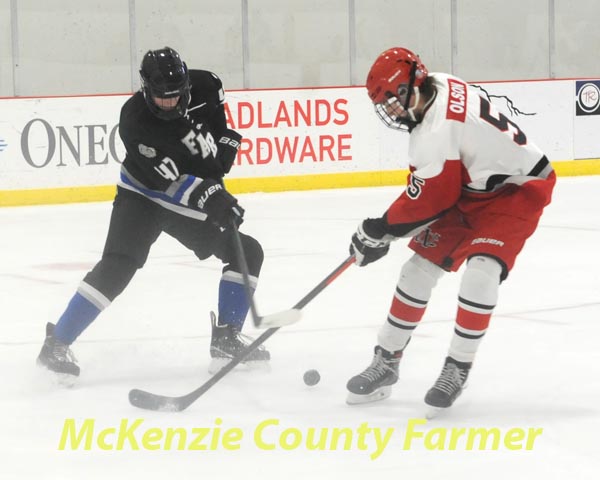 The Watford City Oilers Junior Gold hockey team earned a split over the weekend as they defeated the Fargo Freeze, 5-4, on Friday, Dec. 10, before falling to the Crosby Comets, 16-0, on Saturday.
Against the Freeze, the Oilers started the scoring against Fargo a little more than five minutes into the first period when Cody Reeves stole the puck from a Freeze defenseman for a break-away goal.
While the Freeze would score the next three goals, the Oilers were able to cut the Freeze lead to 3-2 at the end of the first period on a Gideon Campbell goal.
---