February 22, 2022
Hayes claims heavyweight championship at State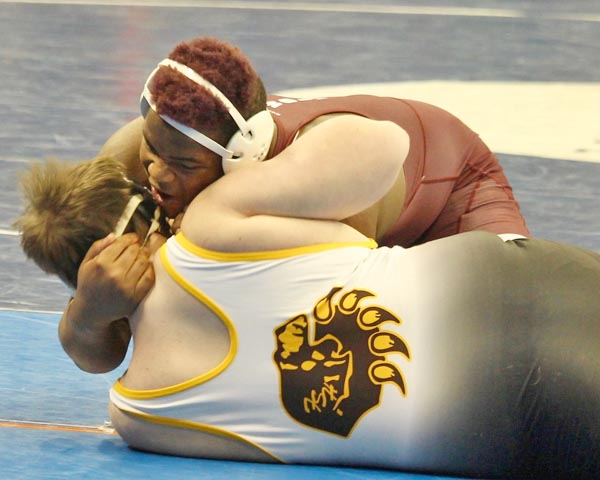 By Neal A. Shipman
Farmer Editor
For the first time since moving back up to the Class A ranks, the Watford City Wolves claimed an individual state championship title at the State Wrestling Tournament.
And it was Nivon Hayes, a 285-pound junior, who finally got Watford City to the top of the podium as he pinned his way to the state title during the Class A Tournament, which concluded on Friday, Feb. 18, at the Fargodome.
In only his second year of wrestling, Hayes dominated the WDA Tournament by pinning his four opponents to win the WDA heavyweight title and advanced to the state tournament.
At state, Hayes continued his winning ways as he pinned all four of his opponents to become the first Watford City wrestler since 1969 to claim a State Class A title. Cayle Stavn last claimed a Class A title at 120 pounds in 1969.
For the full story, subscribe to the McKenzie County Farmer
---