March 11, 2020
Mandaree cage season ends at district 15 tournament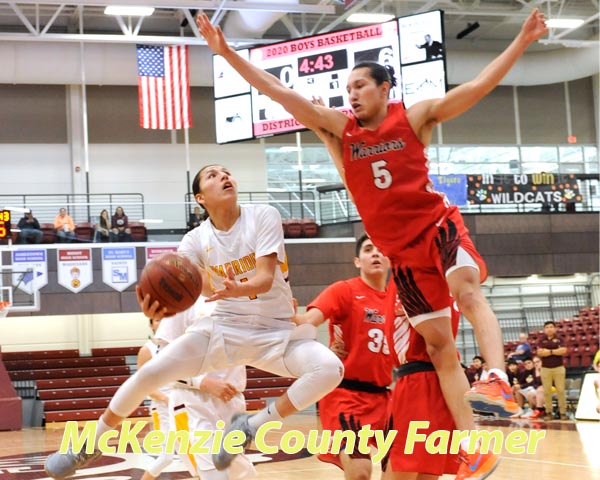 By Neal A. Shipman
Farmer Editor
Mandaree's boys basketball season came to an end at the District 15 Tournament as the Warriors fell to White Shield, 59-44, in the Region 8 qualifying game on Monday, March 2, at Watford City's Rough Rider Center.
The Warriors, who entered the tournament as the No. 4 seed, lost to Trenton, the No. 5 seed, 72-63, in opening round action before knocking off Alexander, 79-30, in loser-out action.
In the battle to advance to the Region 8 Tournament, the Warriors were no match for White Shield, the No. 3 seed, as Mandaree got behind early and was never able to make a challenge.
For the full story, subscribe to the McKenzie County Farmer
---