July 11, 2017
Walleye head into final week of regular play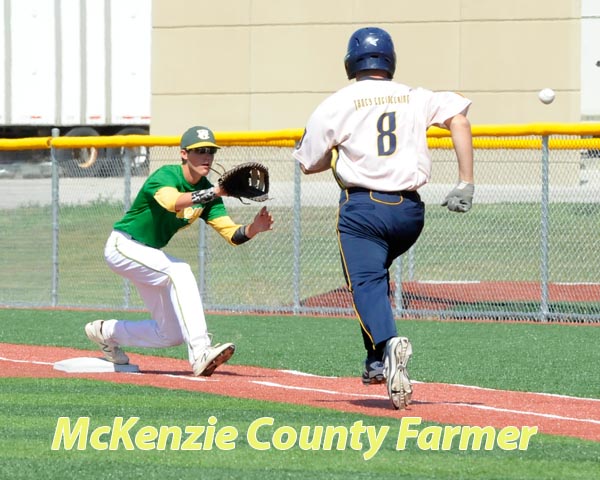 By Neal A. Shipman
Farmer Editor
Watford City's American Legion baseball team is wrapping up its regular season play this week as they travel to Surrey on Wednesday and Beulah on Friday.
Over the past two weeks, the Walleye have had a busy schedule as they took on Minot, Williston, Velva and Sidney in doubleheader games.
"We went 2-1 in games that count and 1-2 in non-counters this week," stated Pat Spacher, Walleye head coach. "It was nice to grab a couple of wins heading into the Fourth of July break. For the most part we pitched well and hit well in the games that counted."
The Walleye season record is 5-2 in league play and 8-8 overall.
For the full story, subscribe to the McKenzie County Farmer
---