November 1, 2017
Watford City edges Cougars to win final regular game of season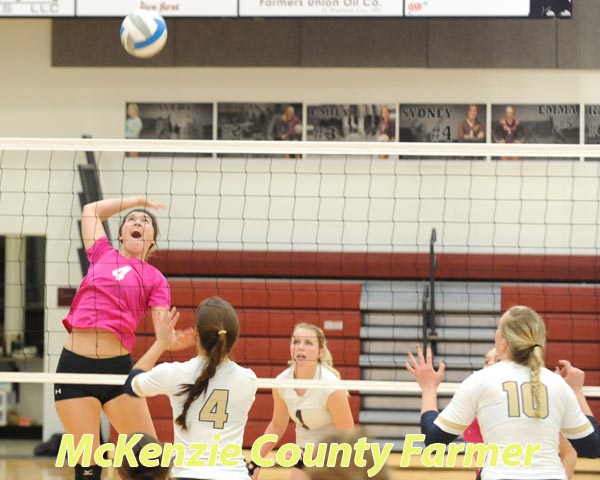 By Neal A. Shipman
Farmer Editor
Watford City's varsity volleyball team wrapped up its regular season play on Thursday as the Wolves defeated the Heart River Cougars, 3-2. After not seeing action since Oct 14, the long delay was apparent as the Wolves weren't as crisp in their passes and at the net as they had been all season.
The Cougars took the first two games by scores of 25-18 and 25-23 before the Wolves took the third and fourth games by scores of 25-22 and 25-20.
The Wolves took the final game of the match by a decisive score of 15-9.
For the full story, subscribe to the McKenzie County Farmer
---