October 25, 2017
Wolves will take on Jamestown in Class AA first round playoffs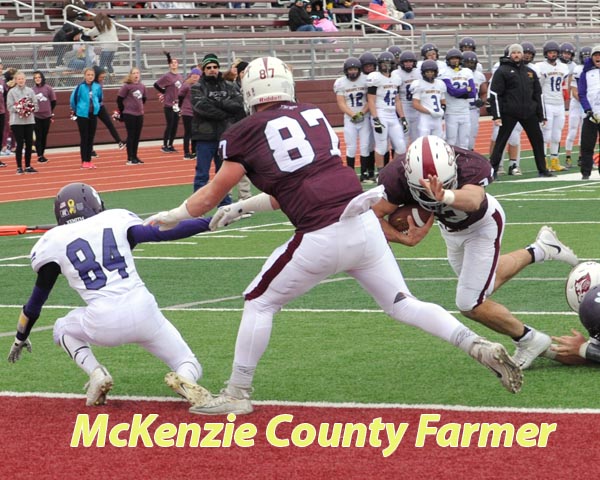 By Neal A. Shipman
Farmer Editor
Watford City extended its winning streak to 6-0 as the Wolves knocked off Wahpeton 20-14 on a very windy and cold Saturday afternoon.
"The weather probably affected their style of play less than ours," stated Justin Johnsrud, Wolves' head coach. "The wind definitely played a factor in the game."
And Johnsrud took advantage of the wind as he chose to defend the west goal after winning the toss.
"With their power run game, we felt the wind wouldn't hurt their game plan, but playing the field position game would be crucial," stated Johnsrud.
Taking advantage of the strong west wind, the Wolves were able to play most of the first quarter on Wahpeton's end of the field.
And that strategy worked as Watford City would score twice in the first quarter with the Wolves first touchdown coming on a four-yard run by Connor Dennis.
For the full story, subscribe to the McKenzie County Farmer
---