March 15, 2022
W.C.H.S. athletes taking their talents to collegiate level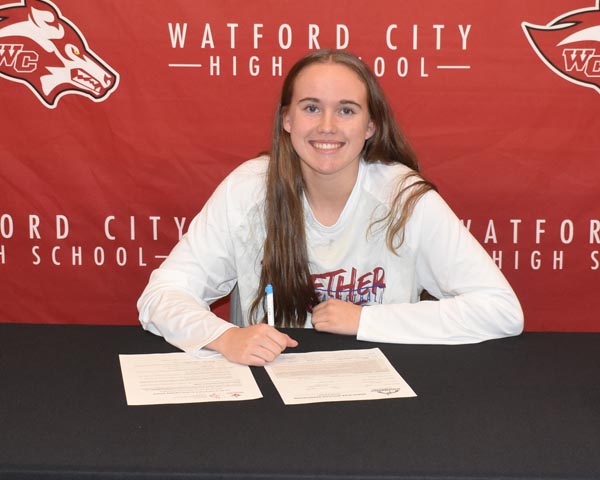 By Neal A. Shipman
Farmer Editor
Three Watford City High School athletes - Madison Spacher, Rylee Boomer and Dakota Cluchie - will be taking their athletic talents to the next level as Spacher and Boomer have signed with Valley City State, while Cluchie will be heading to Dickinson State.
Spacher, who ended her high school career scoring 935 points and grabbing 362 rebounds, will be heading to Valley City to play basketball.
"I have loved coaching Madison over the last six years. She has, always been a tremendous athlete but her hard work, attitude, and her intelligence is what really allowed her to become one of the best players in the state these last two years," stated Tom Dwyer, Wolves head coach. "Her competitiveness pushed her teammates to be get better each and every day. She is the epitome of what you want as a coach in your players."
Spacher became a starter for the Wolves in her sophomore year and helped lead the team to the State Class A Tournament as a junior.
Along the way, Spacher was named to the WDA All-Conference Team the past two years.
---