March 15, 2022
Oilers take second in Silver Division in State 12U tourney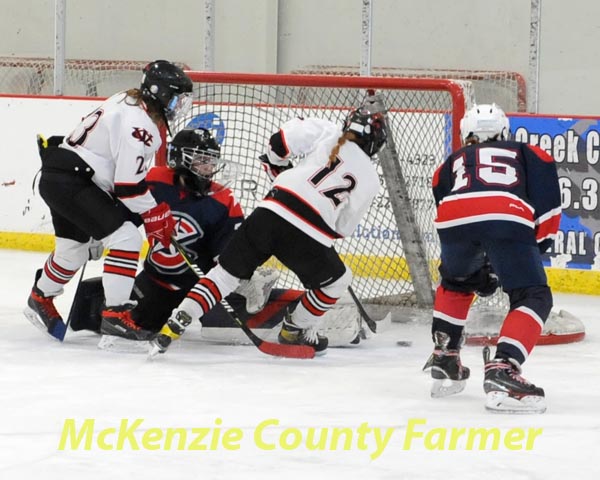 After losing its first game, the Watford City Oilers 12U girls hockey team bounced back to take second place in the Silver Division of the State 12U Hockey Tournament this past weekend at the Rough Rider Center.
In Friday afternoon's action, the Oilers came up on the short side of the scoring column losing to Jamestown/Valley City, 5-2.
Bria Samuelson and Aiden Olson each scored a goal for the Oilers, while Emree Wold had one assist.
Sierra Blegen stopped 25 shots in the net for the Oilers in the loss.
---