September 20, 2016
Wolves get a big win on new Fridley Field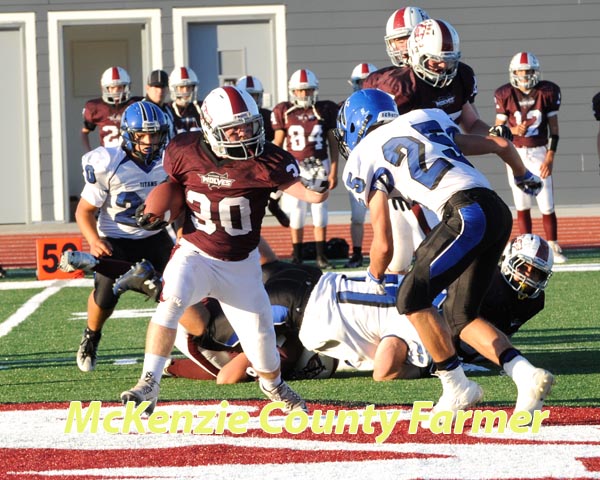 By Neal A. Shipman
Farmer Editor

Justin Johnsrud, Wolves' head coach, wanted Friday night's football game against Griggs County Central to be a big night for his Wolves. Not only would Watford City be hosting the Titans in their Homecoming game, but the team would be christening its new field, Fridley Field, before a packed house of former Watford City football players who had helped build the team's football legend.
"I really enjoyed having Coach Fridley on the field before the game and I want to thank all the alumni that took the time to participate in that special event," stated Johnsrud. "I know it meant a lot to him and his family. Our new traditions needed him to be a part of them. One new tradition we plan on is honoring all the state championship teams on their 10th, 20th, 30th, 40th and 50th year anniversaries. We would like to make that a tradition at our annual Homecoming game every year."
And the Wolves responded to the hype of game day as Watford City crushed the Titans, 40-14.
For the full story, subscribe to the McKenzie County Farmer
---