March 7, 2018
Wolves see season end at District 15 Tournament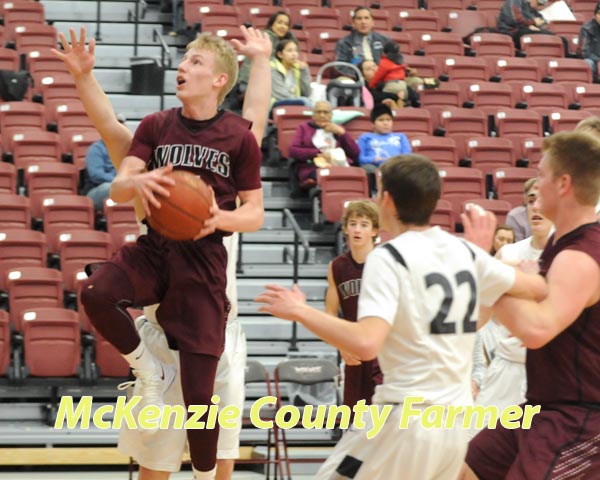 By Neal A. Shipman
Farmer Editor
The outcome of the District 15 Boys Basketball Tournament sure wasn't what the Watford City Wolves were hoping for. Watford City entered the tournament as the No. 2 seed and cruised to an easy 88-59 win over Trenton in opening round play.
But then the Wolves met up with Mandaree, the No. 6-seeded team, in the semifinals. The Warriors proved to be the tournament spoiler as they had defeated the No. 3-seeded White Shield Warriors, and then knocked off Watford City, 72-62, in the semifinals.
So if the Wolves were hoping to make it to the Region 8 Tournament in their final season of Class B basketball, all Watford City had to do was pick up a win over Lewis & Clark-North Shore, the No. 4 seeded team in the tournament.
But that would not be the case on Monday afternoon, as the Wildcats defeated the Wolves, 84-72, to end Watford City's post season.
For the full story, subscribe to the McKenzie County Farmer
---