May 4, 2021
Wolves struggle at the plate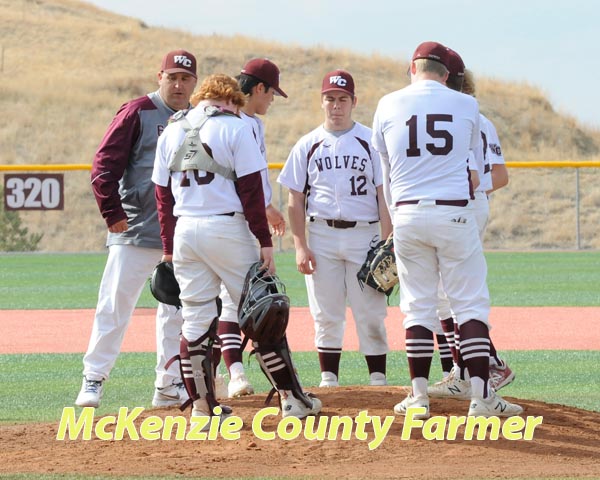 By Neal A. Shipman
Farmer Editor
Watford City's varsity baseball team continued to struggle at the plate as the Wolves dropped a pair of games to Bismarck Century and Williston this past week.
With the losses, the Wolves are 0-12 overall and 0-8 in WDA action. The next action for Watford City will be on Friday, May 7, when they host Jamestown at the Rough Rider Field.
Watford 1, Century 17
Watford 0, Century 16
It was almost like batting practice for Bismarck Century on Tuesday, April 27, as the Patriots pounded out 35 hits in two games to roll over the Wolves, 17-1 and 16-0, at the Rough Rider Center field.
For the full story, subscribe to the McKenzie County Farmer
---