August 9, 2016
20 teams get Ribfest cooking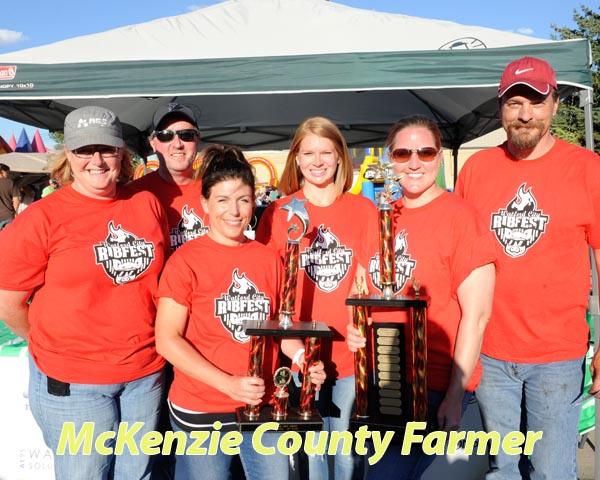 By Jack Dura
Farmer Staff Writer

Cindy Geiger has seen Best of the West Ribfest since the beginning.
The Sentry Crane employee said the number of teams and ideas have grown to make the event a main one of the year in Watford City, set for Friday on Main Street.
"They're coming out with some new and fun ideas like the VIP tent, just because it has grown each year," Geiger said. "The fact that we've run out of ribs just about every year has shown that we've needed to increase the number of teams."
Ribfest has grown along with Watford City in recent years, Geiger added, and folks new to town have taken interest in the annual event.
The community involvement has kept E & M Services returning since 2014 to participate in Ribfest, LeAnne Voll said, adding she and her coworkers enjoy the community benefits as well, such as the money they raise for foster care in McKenzie County.
E & M hopes for "good turnout and community engagement," Voll said.
Ribfest committee chair Jessie Veeder Scofield said the event can draw up to 3,000 people throughout the day to Main Street, an exciting number, Voll said.
"That's why we love the community," she added.
For complete story, subscribe to the McKenzie County Farmer
---