December 21, 2021
A common cause for the greater good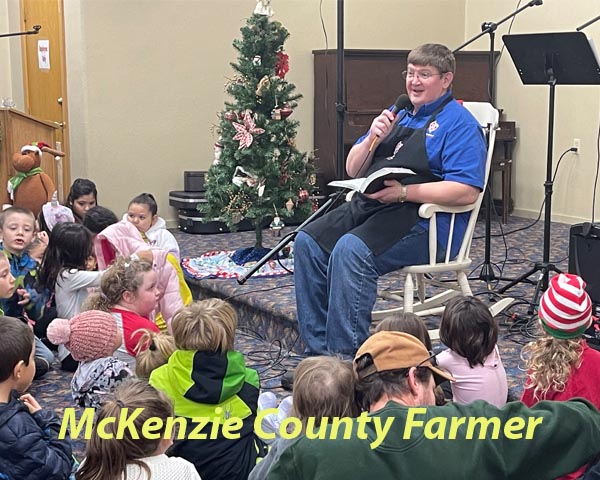 By Ashleigh Plemper
Farmer Staff Writer
"Ohhh, you were so close," said Aryn Bennett to her 7-year-old stepson, Carter, who was waiting on his number to get called so he could pick something from the 'Toy Mall' held by the Bakken Oil Rush Ministry last weekend.
Clinching onto a green piece of paper with a number on it, Carter did his best to wait patiently for his number to be called as his brother had already made his way through the toy mall.
"I got what I wanted," smiled 8-year-old Austin, holding up a packaged set of walkie talkies.
Last Saturday, the Watford City Civic Center was pretty well packed with families and their children as they gathered around for some food, fun and festivities.
For the full story, subscribe to the McKenzie County Farmer
---