September 22, 2020
Changing children's lives one handbag at a time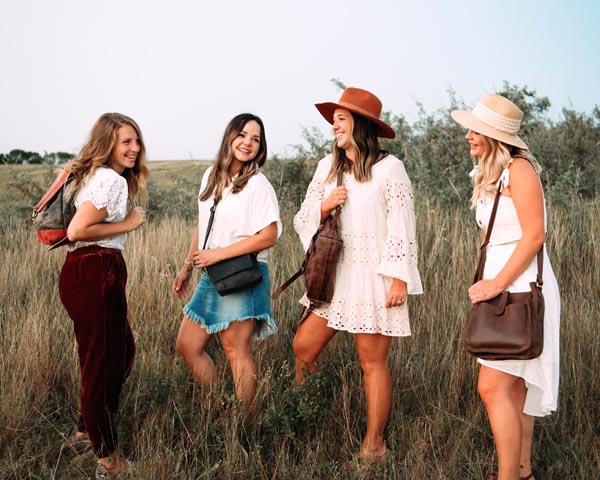 By Ashleigh Plemper
Farmer Staff Writer
Mariah Thompson, an 11-year resident of Watford City, recently launched a hand-crafted, genuine leather handbag business, Agape Co., to help change the world.
"I really wanted to go on a mission trip my whole life," says Thompson, founder of Agape Co. "But I kept putting it off because it wasn't the right time."
After Thompson's best friend got on board in June 2018, the two women began researching places to go and things to do.
"We were directed to this orphanage in Ethiopia," says Thompson.
But when Thompson arrived at the orphanage, it wasn't what she was expecting, she says.
"You kind of think when you go to work at an orphanage that you will be the one who'll be doing so much for them by helping to build things," says Thompson.
While that was certainly the goal for the 10-day trip the two women had planned for Ethiopia, unbeknownst to them, it was so much more.
"There was so much light and they were filled with so much love," she says. "I had no idea how much I would receive from being their guest."
Though the orphanage was a broken down place filled with impoverishment due to child abandonment, somehow, the children made it a light in a dark place, Thompson says.
"Right after I got home, I knew there would be nothing better than expanding the orphanage just because it was so needed," says Thompson.
---