May 4, 2021
Daughter-mother making up for lost time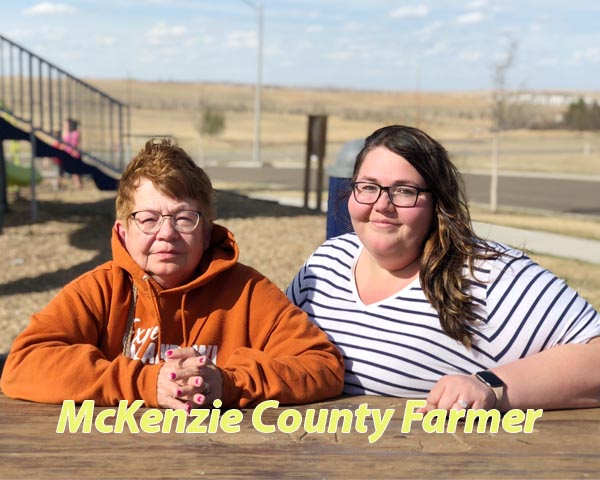 By Ashleigh Plemper
Farmer Staff Writer
A mother-daughter bond is quite unique. Like a fine wine, it changes with time. While some become stronger, they can also become weaker and if left untouched for too long, go bad.
But sometimes, if one is fortunate enough, they realize what they are sitting on before it's too late.
For Angie Krohn it was moving her mother, Judy Andrews, to Watford City in 2019 so that they could be closer together. While it was no easy task for the single mother to raise Krohn in her turbulent teenage years, it would take Krohn to become a mother herself to realize what she took for granted.
"She busted her butt for everything we had. And worked so much when I was growing up," says Krohn.
With her mother working as many as three jobs to make ends meet, Krohn says she didn't have much time with her mother during her childhood.
"Growing up, she was working so much that we never got to do holidays with her. Even birthdays, we never got to do that, ever," says Krohn.
For the full story, subscribe to the McKenzie County Farmer
---